Avocado Tahini Dip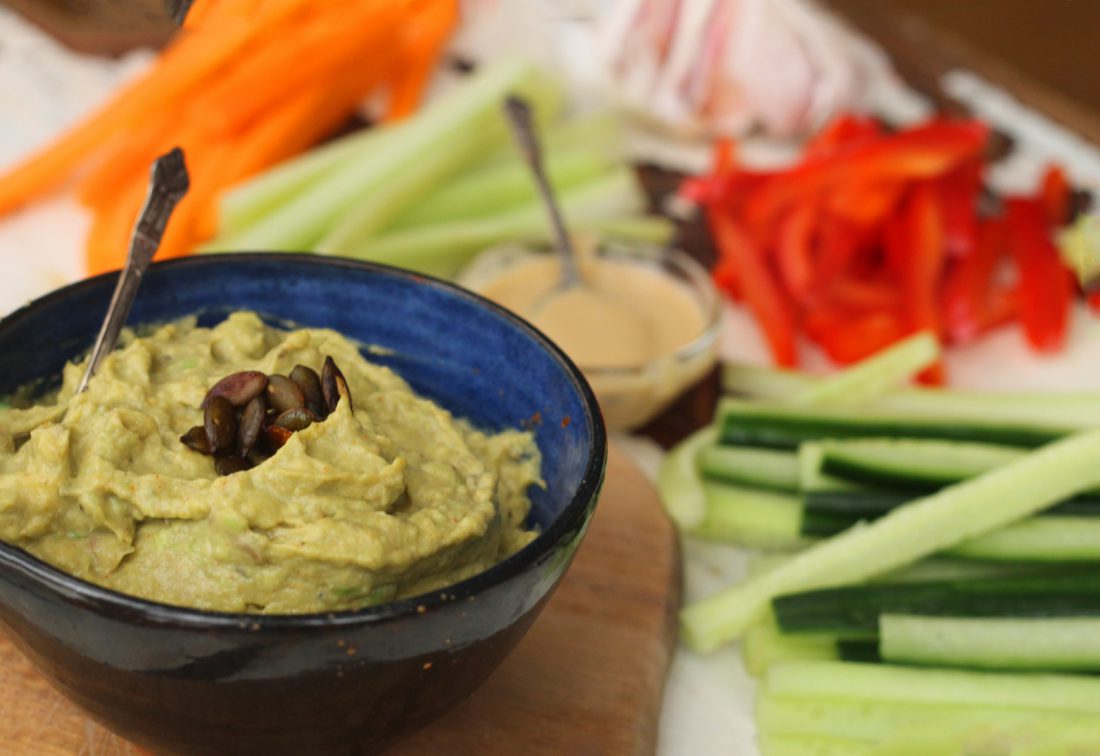 This rich and nutritious dip makes an excellent starter, dip or sandwich filling.
Easy
Gluten free
Wheat free
Kids recipe
Ingredients
2 medium avocados
2 tbs light tahini
2 tbs olive oil
2 tbs lemon or lime juice
2 garlic cloves, crushed
Black pepper
Paprika
Instructions
Peel the avocados and mash them with the lemon or lime juice until smooth.
Add the tahini, olive oil and garlic and season with black pepper.
Mix very well, transfer to a serving dish and sprinkle with paprika.
Serve with chunks of raw vegetables such as celery, cucumber, carrot, red pepper. Wholemeal pitta strips or rice cakes are also good. It also works well as part of a mezze platter.
Did you know that V30 is run by a charity?
We create vital resources to help educate everyone – vegan veterans, novices and the v-curious alike – about vegan food, health and nutrition; as well as the plight of farmed animals and the devastating environmental impact of farming.
Through this work we have helped thousands of people discover veganism; but we want to reach millions more! We rely entirely on donations as we don't get any government funding. If you already support us, thank you from the bottom of our hearts, you are really making a difference! Please share our details with your friends and loved ones too, as every donation enables us to keep fighting for change.