Berry Nice Fruit Smoothie with Optional Protein Boost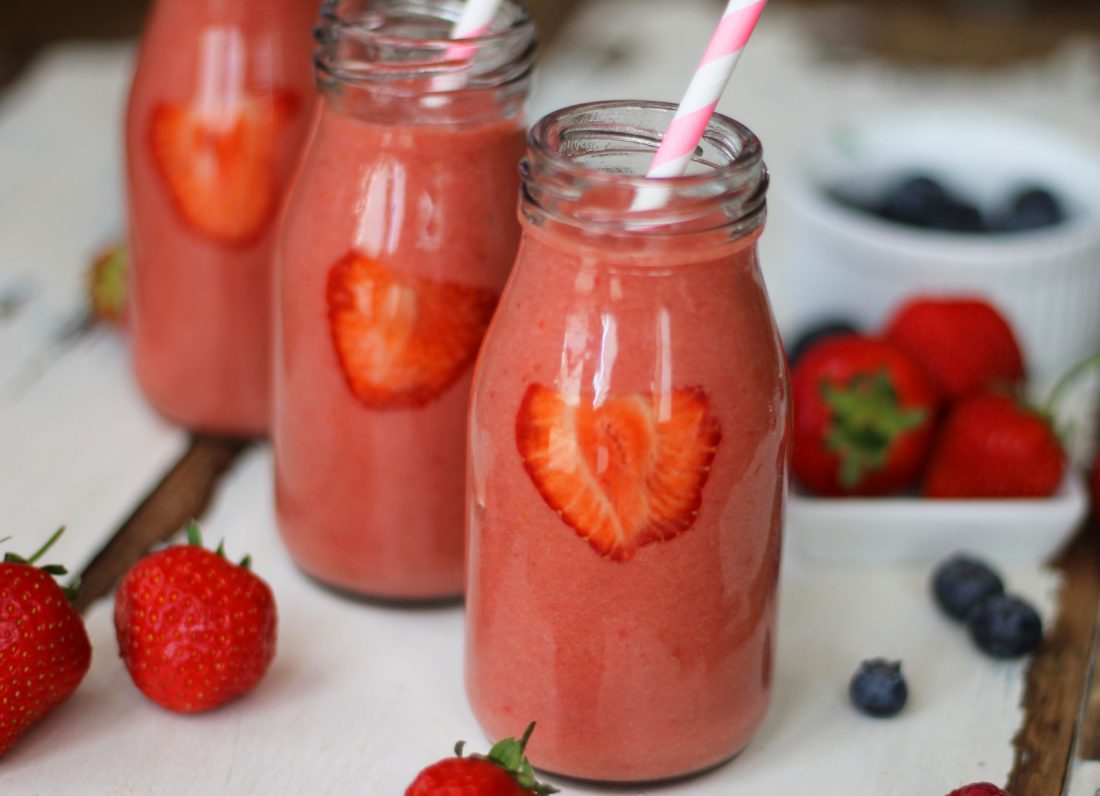 Frozen berries are a brilliant way to vary your fruit intake, especially in winter. Different combinations are available in supermarkets and health food shops, including organic. Alternatively, if you have freezer space, pick 'em yourself and freeze them quickly, from a fruit farm or do a bit of foraging and get them FREE. Open spaces are often filled with bramble bushes come August and September.
Top Tip: frozen bananas (or berries) are a great way to chill a smoothie without using ice. Peel bananas, slice into chunks, bag them and freeze.
Easy
Gluten free
Wheat free
Quick meal
Low fat, low sugar
Cheap
Kids recipe
Ingredients
2 frozen or fresh bananas, broken into chunks
720ml/24 fl oz/3 cups unsweetened fresh fruit juice (not from concentrate) – any type
100g/4oz berries, fresh or frozen
250ml/9 fl oz/1 cup soya yoghurt, plain or flavoured (optional)
Protein boost: add one of these:
1 tbsp flax meal
1 tbsp hemp meal
1-2 tbsp nut or seed butter, eg cashew, almond, tahini etc
1 handful of whole seeds or nuts, eg sunflower, hazelnuts, cashews – or a mixture
NB a high speed blender is needed for whole seeds or nuts
Instructions
Blend all ingredients together until very smooth and creamy.
Serve immediately.
Did you know that V30 is run by a charity?
We create vital resources to help educate everyone – vegan veterans, novices and the v-curious alike – about vegan food, health and nutrition; as well as the plight of farmed animals and the devastating environmental impact of farming.
Through this work we have helped thousands of people discover veganism; but we want to reach millions more! We rely entirely on donations as we don't get any government funding. If you already support us, thank you from the bottom of our hearts, you are really making a difference! Please share our details with your friends and loved ones too, as every donation enables us to keep fighting for change.