Breakfast Muffins with Apple & Peanut Butter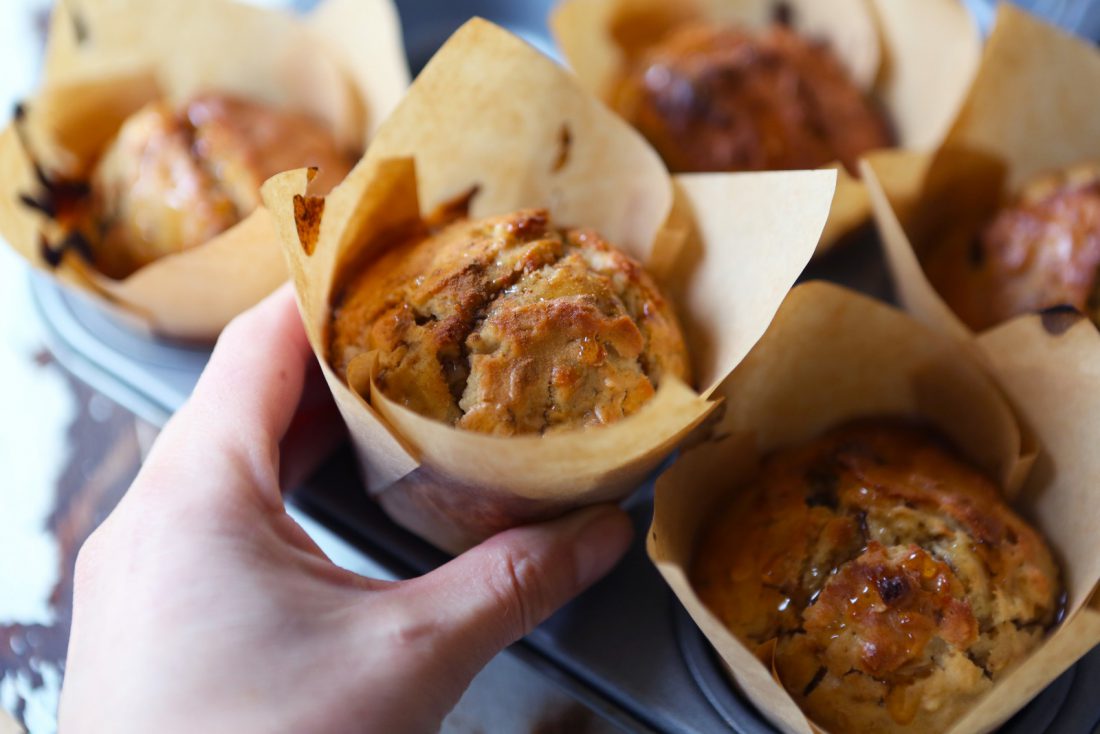 A great way to start the day, these muffins are easy, cheap to make and taste great! Give yourself the morning boost you need 🙂
Easy
Quick meal
Freezable
Cheap
Kids recipe
Ingredients
150g muesli mix
100g caster sugar
160g plain flour
1 tsp baking powder
250ml sweetened plant milk
1 apple, peeled and grated
2 tbsp vegetable oil
3 tbsp peanut butter
20g sultanas or raisins
Pinch salt (optional)
1 tsp cinnamon (optional)
Instructions
Heat the oven to 180°C (fan)/356°F/Gas Mark 4. Line a muffin tin with 8 paper cases.
Mix the muesli with the light brown sugar, flour, baking powder, cinnamon and salt in a bowl.
Combine the milk, apple, oil, nut butter and raisins in a jug and mix well.
Stir this liquid mix into the dry ingredients with a wooden spoon. Divide equally between the cases to about 3/4 full.
Bake for 25-30 mins or until the muffins are risen and golden. Optional: Drizzle some vegan syrup on the top of each one eg maple or agave.
Did you know that V30 is run by a charity?
We create vital resources to help educate everyone – vegan veterans, novices and the v-curious alike – about vegan food, health and nutrition; as well as the plight of farmed animals and the devastating environmental impact of farming.
Through this work we have helped thousands of people discover veganism; but we want to reach millions more! We rely entirely on donations as we don't get any government funding. If you already support us, thank you from the bottom of our hearts, you are really making a difference! Please share our details with your friends and loved ones too, as every donation enables us to keep fighting for change.