Concentration Smoothie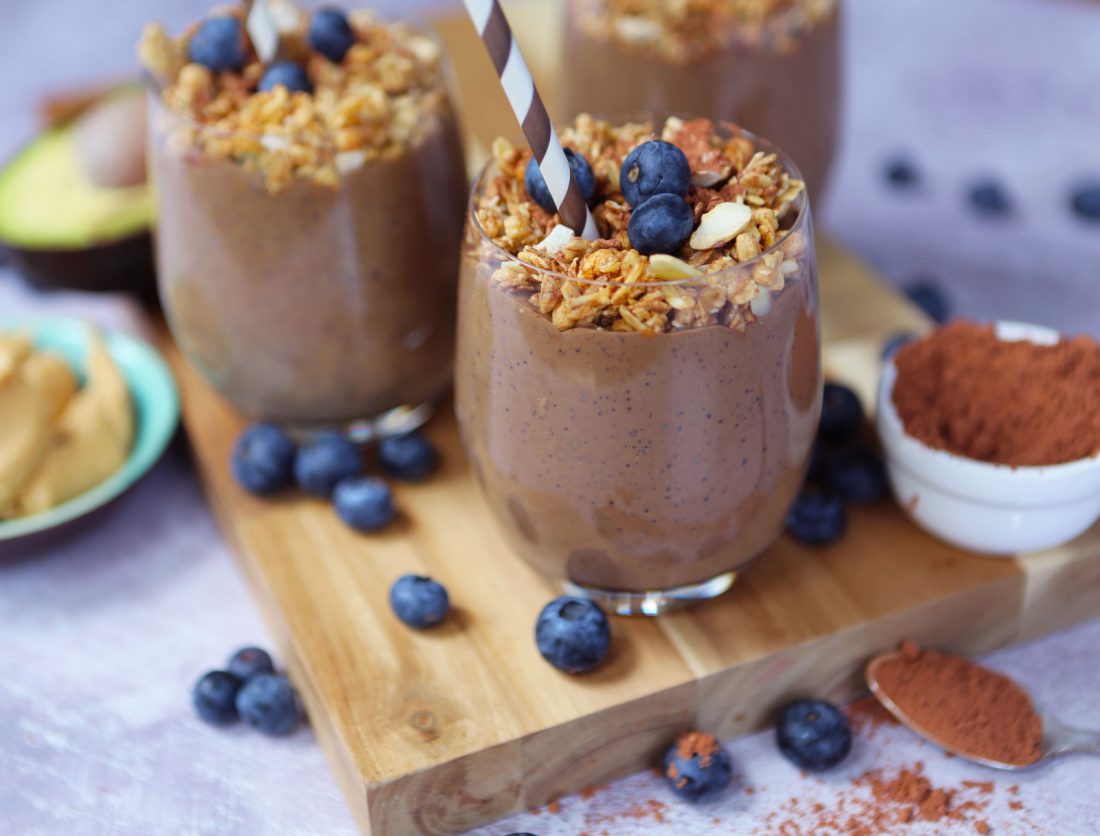 This smoothie is bursting with zingy fruits, healthy fats, unrefined chocolate and turmeric to enhance concentration and productivity.
Easy
Gluten free
Wheat free
Low fat, low sugar
Ingredients
1 ripe banana
2 handfuls frozen blueberries
Small handful spinach
½ tbsp nut butter
1 tbsp ground flaxseed
½ tsp turmeric powder or 2 inches turmeric root, peeled
¼ avocado (fresh or frozen)
1 tbsp raw cacao powder (unprocessed chocolate full of nutrients… buy from health food shops, bigger supermarkets and online)
Pinch black pepper
250ml/1 cup plant milk
Instructions
Add all of the ingredients to a blender and blitz until smooth.
Did you know that V30 is run by a charity?
We create vital resources to help educate everyone – vegan veterans, novices and the v-curious alike – about vegan food, health and nutrition; as well as the plight of farmed animals and the devastating environmental impact of farming.
Through this work we have helped thousands of people discover veganism; but we want to reach millions more! We rely entirely on donations as we don't get any government funding. If you already support us, thank you from the bottom of our hearts, you are really making a difference! Please share our details with your friends and loved ones too, as every donation enables us to keep fighting for change.