3-Ingredient Easy Energy Balls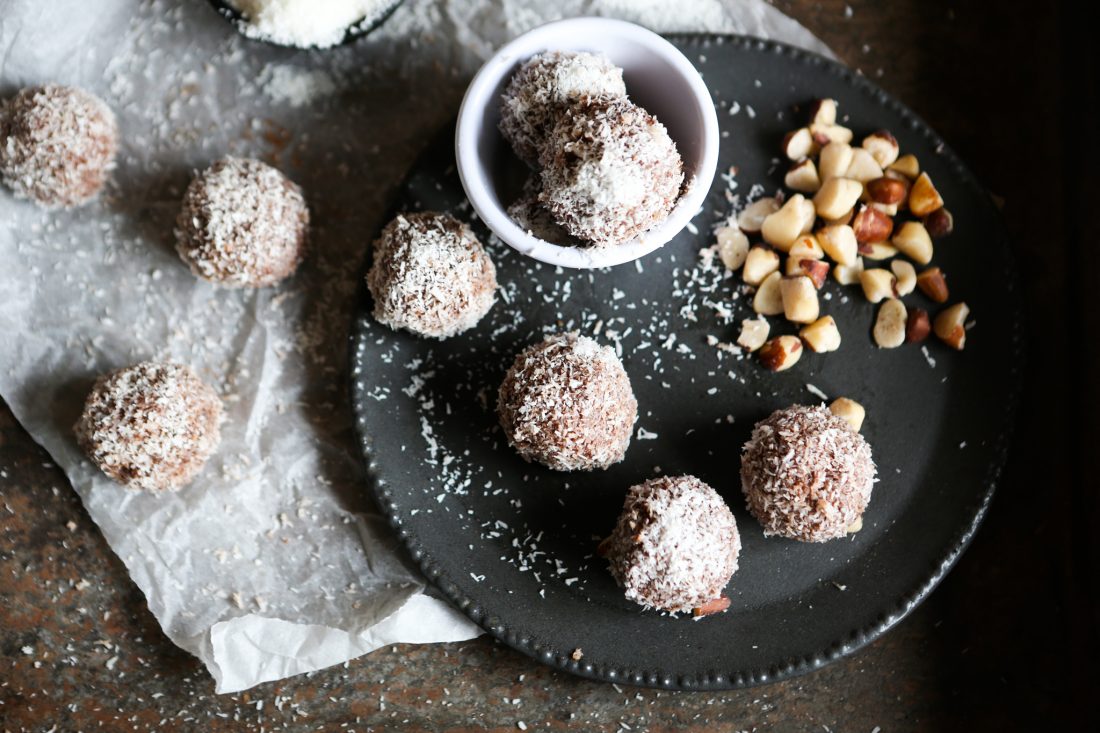 These are really easy, healthy and great for packed lunches or just a simple protein pick-me-up!

Easy



Meal
vegan-desserts
breakfasts
Ingredients
1 cup of brazil nuts
1 cup of raisins
1 cup of desiccated coconut plus extra for the coating
1 tbsp raw cacao or cocoa powder (optional)
Pinch salt (optional)
(if you don't have measuring cups, use a large mug for this recipe)
Instructions
Blend all of the ingredients together using a high powered blender or food processor.
Form into small energy balls and then dip into a bowl of desiccated coconut to cover.
Place in an air tight container and keep in the fridge. They should keep fresh for a week.
Keywords
Almost instant meals
Articles
Blog
Breakfasts
Budget recipes
Cakes and baking
Family recipes
Guest chef
Health, nutrition & slimming
Healthy recipes
International recipes
Juices & smoothies
Know-how: kitchen skills, shopping tips, cooking techniques etc
News
Recipes
Sauces
Sports nutrition
Students
V30 facts
Easy
Desserts
Breakfasts
Gluten-free/optional
Wheat-free/optional
Soya-free/optional
Kids
Teenagers
Healthy recipes
Plastic-free adaptable
Raw
Fast and healthy
Veganuary
Did you know that V30 is run by a charity?
We create vital resources to help educate everyone – vegan veterans, novices and the v-curious alike – about vegan food, health and nutrition; as well as the plight of farmed animals and the devastating environmental impact of farming.
Through this work we have helped thousands of people discover veganism; but we want to reach millions more! We rely entirely on donations as we don't get any government funding. If you already support us, thank you from the bottom of our hearts, you are really making a difference! Please share our details with your friends and loved ones too, as every donation enables us to keep fighting for change.