Easy Noodles & Veggies in a Peanut Chilli Ginger Sauce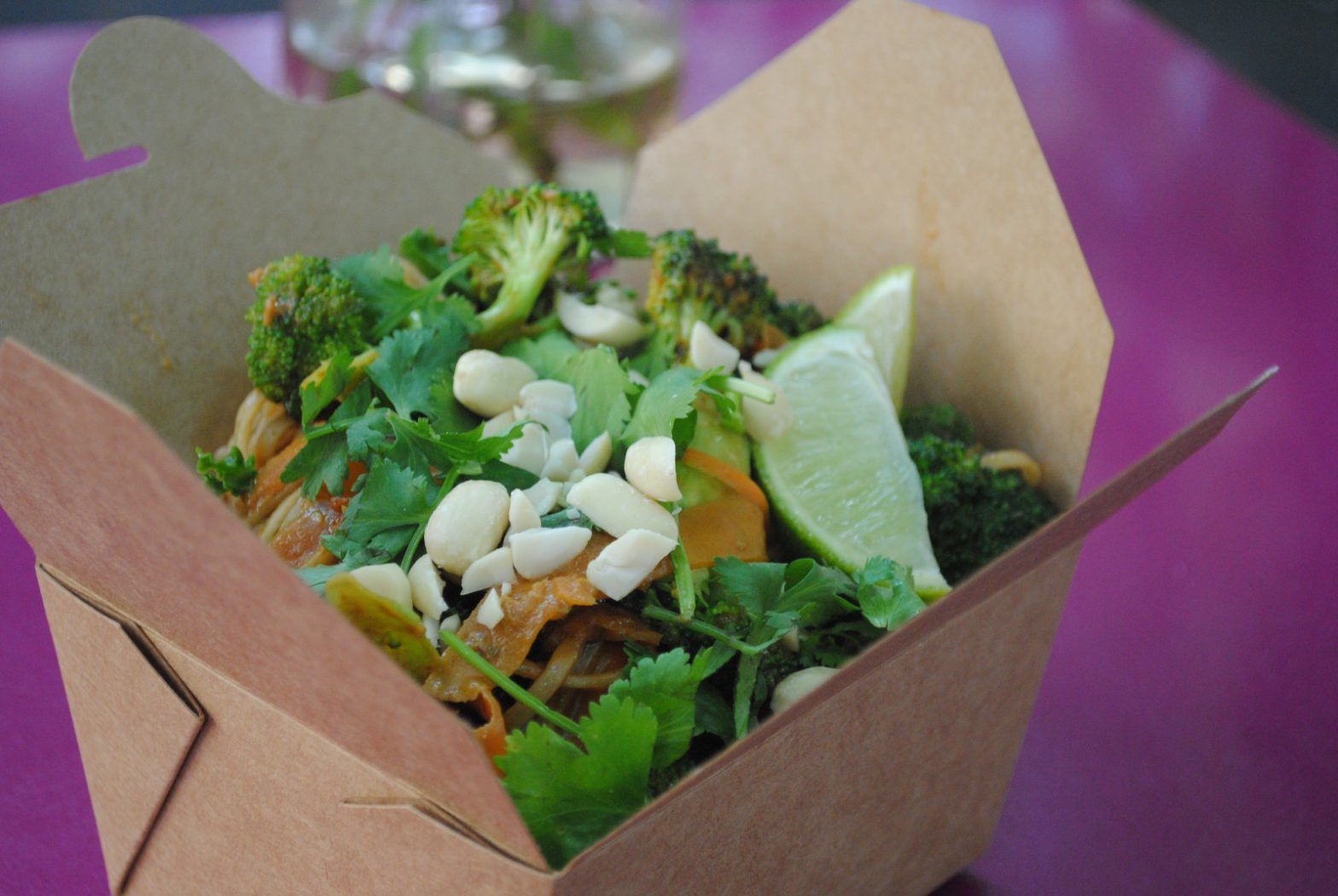 These simple yet flavourful noodles are a favourite with our customers at the van! You can't beat that salty peanutty flavour, perfectly paired with tangy lime and tamarind.
Easy
Gluten free
Wheat free
Quick meal
Cheap
Courtesy of The Spotless Leopard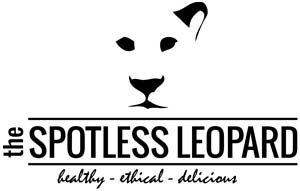 Ingredients
200g (approx.) of your favourite noodles (I prefer wholewheat)
A handful of your choice of veggies (I like broccoli, carrot ribbons and leafy greens in particular)
1 tbsp oil
Salt and pepper, to taste
4 tbsp peanut butter
1 tbsp soy sauce (I use a really dark one so adjust to taste)
2 tbsp fresh ginger, grated
½ tsp chilli powder
Juice of 1 lime
1 tsp tamarind paste – optional
Fresh coriander and spring onions to garnish
A few peanuts to garnish
Instructions
In a small bowl, mix the peanut butter, soy sauce, ginger, chilli and tamarind with a splash of hot water if needed. This is your sauce!
Prepare your vegetables: chop into bite size pieces and slice the carrots into ribbons using a potato peeler.
Heat the oil in a wok and add the vegetables, firmest first and greens last, with a dash of salt and pepper.
Add your sauce to the wok and mix well, adding a splash more water if necessary to loosen it up.
Cook your noodles in a separate pan according to the instructions on the packet.
Drain the noodles and add to the wok, mixing well so that they're coated with the sauce.
Add salt and pepper to taste.
Serve topped with chopped coriander, spring onions, peanuts and a wedge of lime.
Did you know that V30 is run by a charity?
We create vital resources to help educate everyone – vegan veterans, novices and the v-curious alike – about vegan food, health and nutrition; as well as the plight of farmed animals and the devastating environmental impact of farming.
Through this work we have helped thousands of people discover veganism; but we want to reach millions more! We rely entirely on donations as we don't get any government funding. If you already support us, thank you from the bottom of our hearts, you are really making a difference! Please share our details with your friends and loved ones too, as every donation enables us to keep fighting for change.