Fresh Fruit Salad & Yoghurt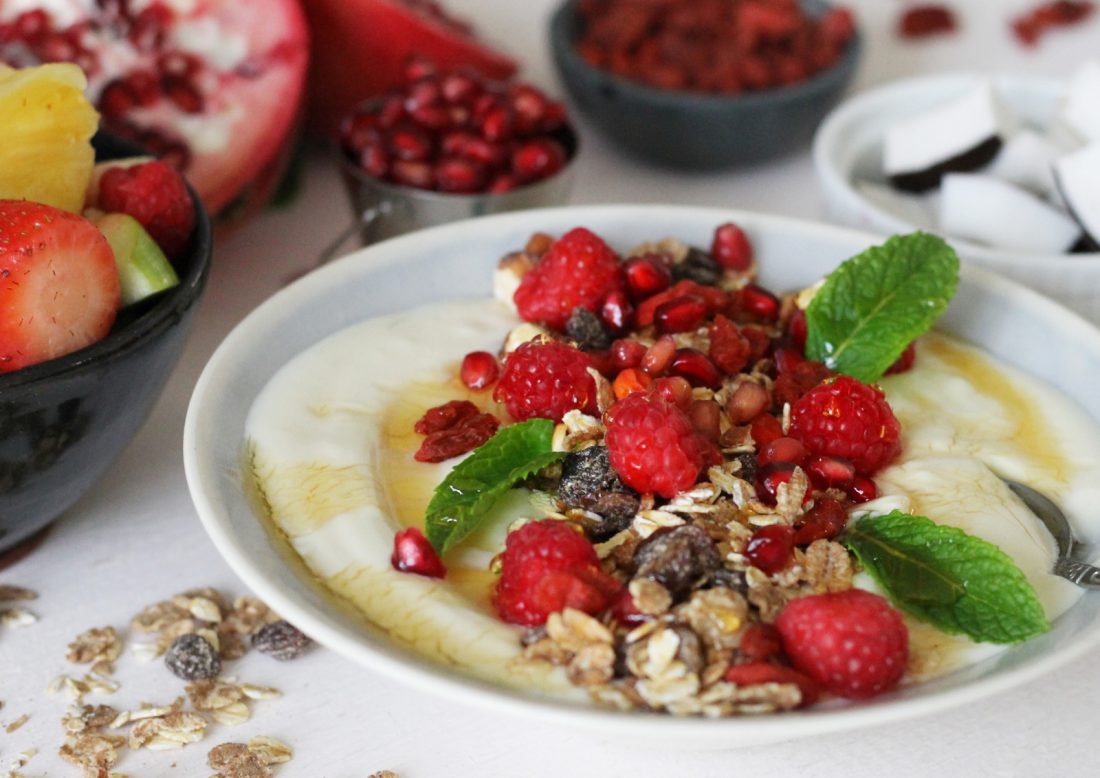 A fresh and fruity start to your day!
Try some lovely exotic fruit – or if you don't fancy out of season imports, try local fruit. Another great option is frozen fruit – there are lots of options from single fruits, eg raspberries or mango to mixed bags – these are a great mainstay in those winter months and because they're frozen just minutes after picking, often contain more nutrients than 'fresh' fruit that's been lying around for a while. Those of you who like foraging can fill up the freezer during early autumn with free berries from the hedgerows!
Vegan yoghurt – plain or flavoured – is widely available from large branches of most supermarkets and from good health food shops – there are several brands including Alpro, Provamel and Tesco. We particularly like Sojade. There is also coconut milk yoghurt, eg CoYo, which is delicious and very creamy.
Have a look at our top vegan yoghurts!
Easy
Quick meal
Cheap
Kids recipe
Meal
vegan-desserts
breakfasts
Ingredients
A selection of your favourite fruits – try mango, grapes or papaya etc – or more seasonal, local fruits
Vegan yoghurt, soya or coconut milk based – see notes above
Instructions
Wash, peel and chop some of your favourite fruits. Mix together and serve with plain vegan yoghurt of your choice.
Drizzle a tiny bit of agave, date or maple syrup if you need it.
Variations
Add some nuts or seeds for an extra oomph!
Add nuts and banana to make it even more filling
Optional extras / notes
Makes as many servings as you need
Did you know that V30 is run by a charity?
We create vital resources to help educate everyone – vegan veterans, novices and the v-curious alike – about vegan food, health and nutrition; as well as the plight of farmed animals and the devastating environmental impact of farming.
Through this work we have helped thousands of people discover veganism; but we want to reach millions more! We rely entirely on donations as we don't get any government funding. If you already support us, thank you from the bottom of our hearts, you are really making a difference! Please share our details with your friends and loved ones too, as every donation enables us to keep fighting for change.