Homemade Instant Thai Soup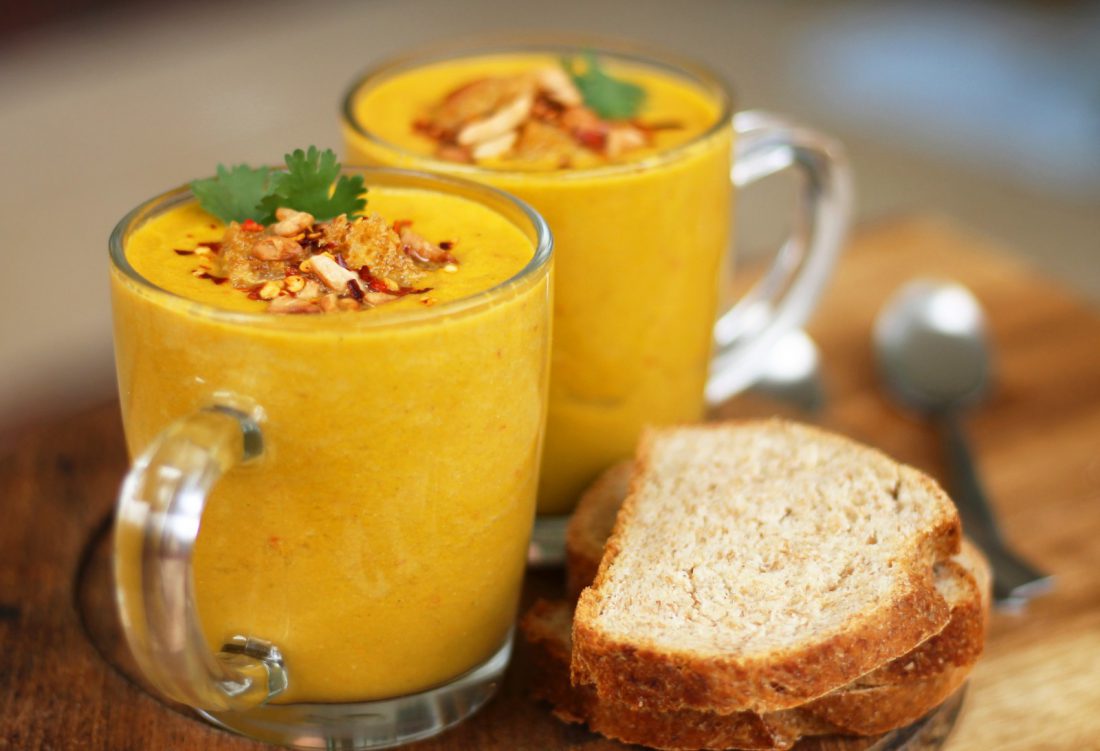 This is the easiest soup in the world, tastes delicious and is super healthy! You put all the ingredients into the blender, add boiling water and a bit of stock and it's done! Taken straight from our Winter Guide, if you like this dish there are over 25 deliciously comforting recipes to choose from, only £3!
Easy
Gluten free
Wheat free
Reduced sugar, diabetic friendly
Kids recipe
Ingredients
½ large mug of boiling water
¾ medium carrot, peeled
¼ red pepper
½ apple
1cm ginger
1cm red chilli (deseeded)
Couple of sprigs coriander or ¼ flat teaspoon of dried coriander
Splash plant milk
1 tsp bouillon powder (e.g. Marigold vegan)
Cashews for decoration
Instructions
Place all ingredients into the blender, pouring on the boiling water last, and blend until smooth.
Decorate and serve immediately.
Did you know that V30 is run by a charity?
We create vital resources to help educate everyone – vegan veterans, novices and the v-curious alike – about vegan food, health and nutrition; as well as the plight of farmed animals and the devastating environmental impact of farming.
Through this work we have helped thousands of people discover veganism; but we want to reach millions more! We rely entirely on donations as we don't get any government funding. If you already support us, thank you from the bottom of our hearts, you are really making a difference! Please share our details with your friends and loved ones too, as every donation enables us to keep fighting for change.