Lunch Wrap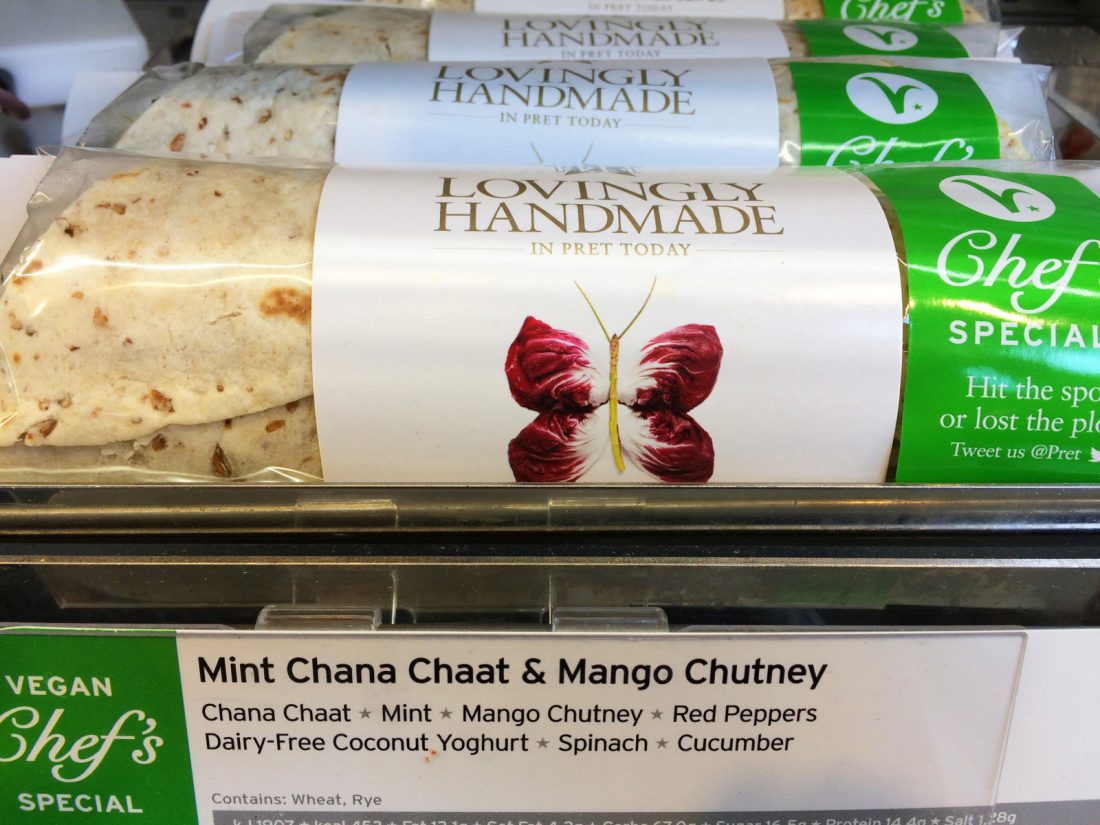 There are more and more vegan wraps appearing in the chain food stores but Pret are leading the field by far. Their ready to eat vegan food has to be some of the nicest outside the independent sector, in our opinion. Check out other chains, including M &S, Caffe Nero and more… new combos seem to be launched just about every week!
It is of course easy and much cheaper to make your own – we suggest fillings elsewhere – but we're aware that people might be working away from home, trying to find food on the run… so these kind of offerings are very useful to hungry vegans!
For more lovely lunchtime wraps and sandwiches, see our useful blog 'Out to Lunch: Our Favourite Vegan High Street Takeaways'!
Did you know that V30 is run by a charity?
We create vital resources to help educate everyone – vegan veterans, novices and the v-curious alike – about vegan food, health and nutrition; as well as the plight of farmed animals and the devastating environmental impact of farming.
Through this work we have helped thousands of people discover veganism; but we want to reach millions more! We rely entirely on donations as we don't get any government funding. If you already support us, thank you from the bottom of our hearts, you are really making a difference! Please share our details with your friends and loved ones too, as every donation enables us to keep fighting for change.