Mexican Wraps Convenience-style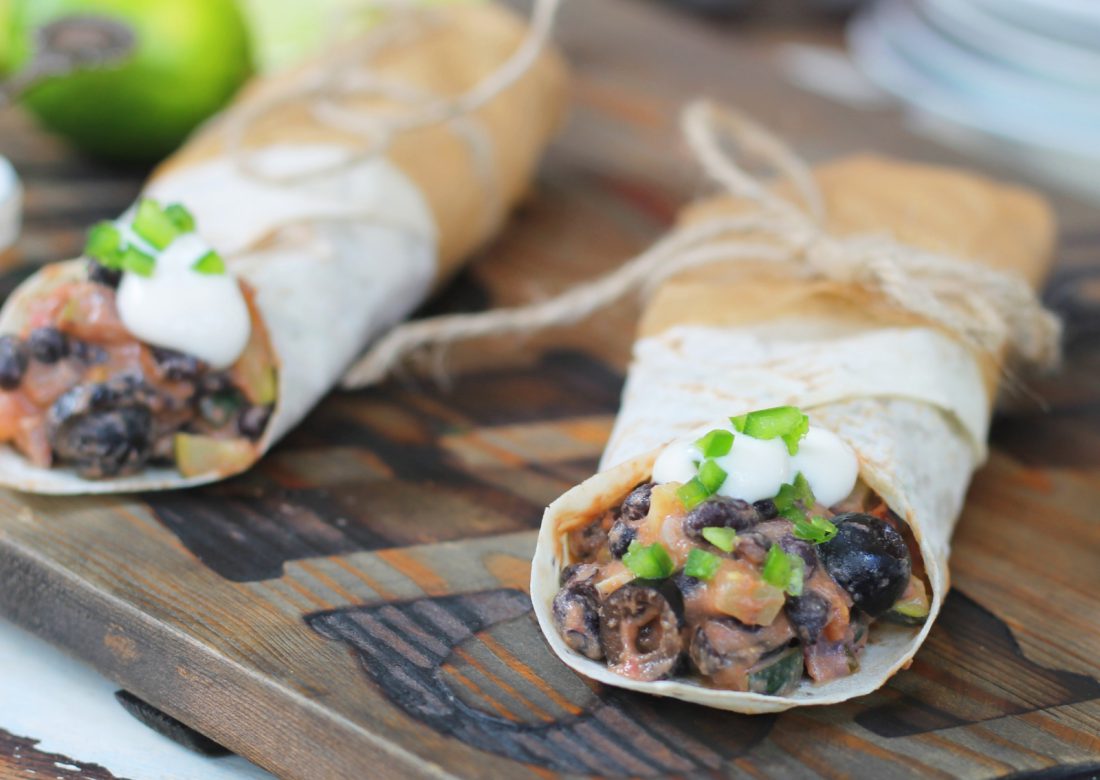 A quick, easy lunch or supper. Most Mexican sauces in jars are vegan and many are GF or at least wheat-free. Brands to look for include Aldi, Sainsbury's, Santa Maria, Tesco… We particularly like fajita sauces as they are thick and tasty and usually contain a spice pack in the lid. However, salsa in a jar or tub with some extra spices will also give another GF option. Finally, Warburton's free-from wraps are also vegan and GF.
Easy
Gluten free
Wheat free
Reduced sugar, diabetic friendly
Quick meal
Low fat, low sugar
Cheap
Kids recipe
Cuisine
Mexican, Central and South American
Meal
mains
lunches
sides-light-meals-and-salads
Ingredients
½-1 tin black beans, drained OR ½-1 pack Cauldron marinated pieces
Large handful of pitted black olives, roughly chopped
½-1 jar fajita or chilli sauce, a vegan type – see above for suggested brands OR tomato salsa with added cumin, paprika and chilli powder
Grated vegan cheese, eg Violife block OR a sprinkling of nutritional yeast flakes
Wraps – regular or GF, see above – preferably wholemeal
To serve: chopped avocado, mixed salad and a dollop of vegan mayo, plain vegan yoghurt or vegan sour cream
Instructions
Warm the black beans, fajita sauce, chopped olives and yeast flakes – on the stove or microwave. Place a serving of the hot mixture (plus vegan cheese if using) inside each wrap you use.
Heat gently in a microwave – just enough to warm through the wraps. Don't overcook or the wraps will become hard.
Serve with the avocado, salad and vegan mayo or sour cream on the side or on top. Eat immediately.
Did you know that V30 is run by a charity?
We create vital resources to help educate everyone – vegan veterans, novices and the v-curious alike – about vegan food, health and nutrition; as well as the plight of farmed animals and the devastating environmental impact of farming.
Through this work we have helped thousands of people discover veganism; but we want to reach millions more! We rely entirely on donations as we don't get any government funding. If you already support us, thank you from the bottom of our hearts, you are really making a difference! Please share our details with your friends and loved ones too, as every donation enables us to keep fighting for change.