Quick & Creamy Black Eyed Bean Curry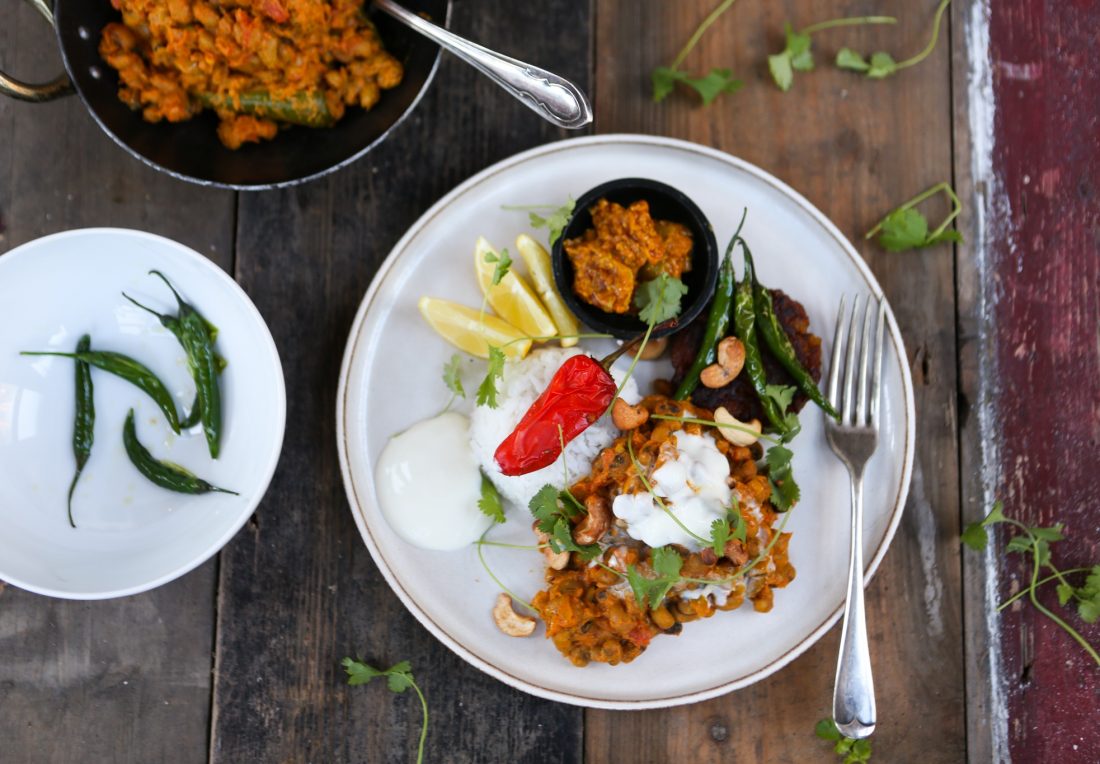 This curry is healthy, delicious, easy to make and certainly not lacking in flavour. Add to the list of weekly staples 🙂
Easy
Gluten free
Wheat free
Quick meal
Low fat, low sugar
Freezable
Cheap
Cuisine
Indian and Indian Subcontinent
Ingredients
1 tsp mustard seeds
2 onions, finely diced
1 tsp sugar or syrup (optional)
4 cloves garlic, finely sliced
2 inches of ginger, peeled and finely chopped
2 green chillies, de-seeded and finely chopped
½ tsp ground fenugreek
1 tsp ground turmeric
1 tsp chilli powder
1 tsp ground coriander
1 x 400g/14 oz tin tomatoes
2 x 400g/14 oz tins black eyed beans, drained and rinsed
1 tsp salt
250g/9 oz vegan yoghurt (unsweetened)
2 tbsp lemon juice
Optional serving suggestions: brown rice, fresh coriander, raita, vegan naan, toasted cashews, chapati, coconut yoghurt, roasted aubergine, mango chutney, aubergine pickle, lime pickle, onion bhajis, vegetable samosas
Instructions
Fry the mustard seeds in a little oil, on a medium heat, until they start to pop.
Add the onions to the pan, stir through and fry until soft and lightly golden.
Add the garlic, ginger and sugar and fry for a further minute.
Pop all of the other spices into the pan, stir through and cook for another minute.
Add the tinned tomatoes, black eyed beans and salt and simmer for 5-10 minutes.
Pour in the yoghurt and lemon juice and cook for a further couple of minutes.
Taste the curry and add a little more salt, lemon juice, sugar, if required.
Serve with fresh coriander and any of our serving suggestions.
Did you know that V30 is run by a charity?
We create vital resources to help educate everyone – vegan veterans, novices and the v-curious alike – about vegan food, health and nutrition; as well as the plight of farmed animals and the devastating environmental impact of farming.
Through this work we have helped thousands of people discover veganism; but we want to reach millions more! We rely entirely on donations as we don't get any government funding. If you already support us, thank you from the bottom of our hearts, you are really making a difference! Please share our details with your friends and loved ones too, as every donation enables us to keep fighting for change.