Shredded Wheat Breakfast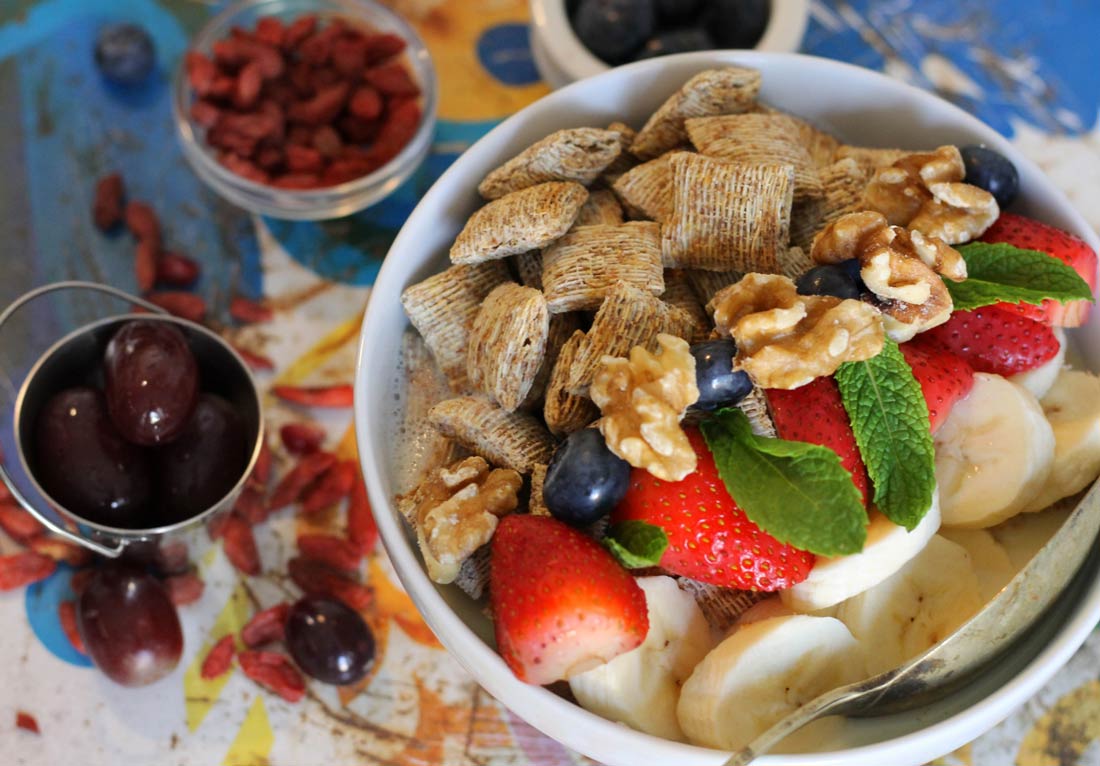 No, not a recipe as such – but another 'accidentally vegan' product that we wanted to add to save you time. Some commercial breakfast cereals are SFV (suitable for vegans) while others aren't. So we thought we'd share!
Ingredients
1 portion of Shredded Wheat (Original, Bitesize, Orchard Fruits, Summer Fruits, Cherry Bakewell, Apple Crumble are all vegan) OR supermarket own-brand, eg Sainsbury's Mini Wheats; Aldi Fruit Wheats
Plant milk of your choice, preferably fortified. Eg soya, almond, hemp, rice…
Banana and other fresh fruit, eg berries, chopped apple/pear, peach, apricot…
Nuts, seeds, goji berries, dried fruit, raisins…
Did you know that V30 is run by a charity?
We create vital resources to help educate everyone – vegan veterans, novices and the v-curious alike – about vegan food, health and nutrition; as well as the plight of farmed animals and the devastating environmental impact of farming.
Through this work we have helped thousands of people discover veganism; but we want to reach millions more! We rely entirely on donations as we don't get any government funding. If you already support us, thank you from the bottom of our hearts, you are really making a difference! Please share our details with your friends and loved ones too, as every donation enables us to keep fighting for change.