(S)mashed Avocado on Toast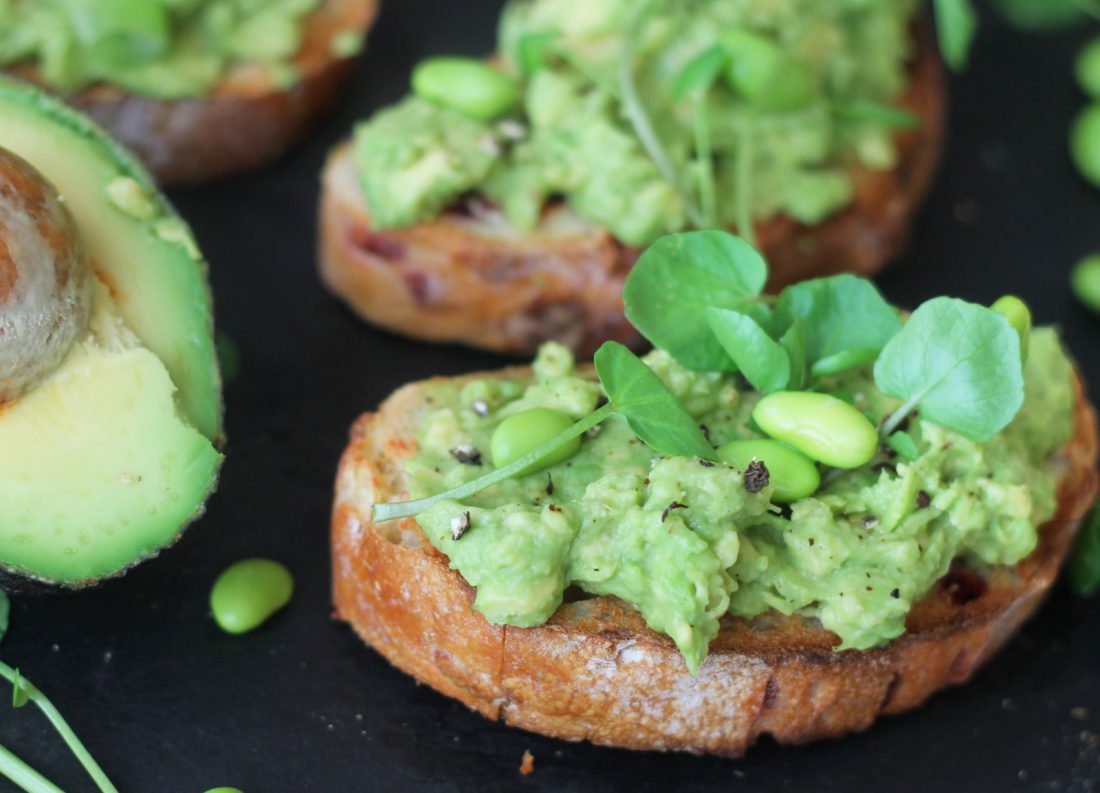 Smashed or mashed? We offered an optional spelling, just in case you think we're gettin' all hipster on you! Whatever you call it, avocado on toast is gorgeous. It doesn't have to be expensive either – there are plenty of bargains in supermarkets and greengrocers. We've also found frozen avocados – see below. And of course, the ready-to-eat variety are handy and found everywhere.
And given that avos can be a bit hit and miss in the UK, here are two more suggestions!
Make this dish gluten-free by using GF bread or crackers or any other carbs of your choice!
Easy
Gluten free
Wheat free
Quick meal
Cheap
Kids recipe
Meal
soups-starters
breakfasts
lunches
sides-light-meals-and-salads
Ingredients
½-1 avocado per person
1-2 slices of toast per person
Lime or lemon juice
Salt
Black pepper
Optional: crushed garlic, a little – fresh or from a tube
Optional: watercress and edamame beans to decorate
Instructions
Make the toast.
Place a half or whole avocado per each slice of toast. Slice or mash with a fork.
Sprinkle with salt, lime juice or lemon, lots of black pepper plus the crushed garlic if using.
Eat immediately.
Optional extras / notes
Makes as many as you want
Did you know that V30 is run by a charity?
We create vital resources to help educate everyone – vegan veterans, novices and the v-curious alike – about vegan food, health and nutrition; as well as the plight of farmed animals and the devastating environmental impact of farming.
Through this work we have helped thousands of people discover veganism; but we want to reach millions more! We rely entirely on donations as we don't get any government funding. If you already support us, thank you from the bottom of our hearts, you are really making a difference! Please share our details with your friends and loved ones too, as every donation enables us to keep fighting for change.