Super-fast Healthy Ice Cream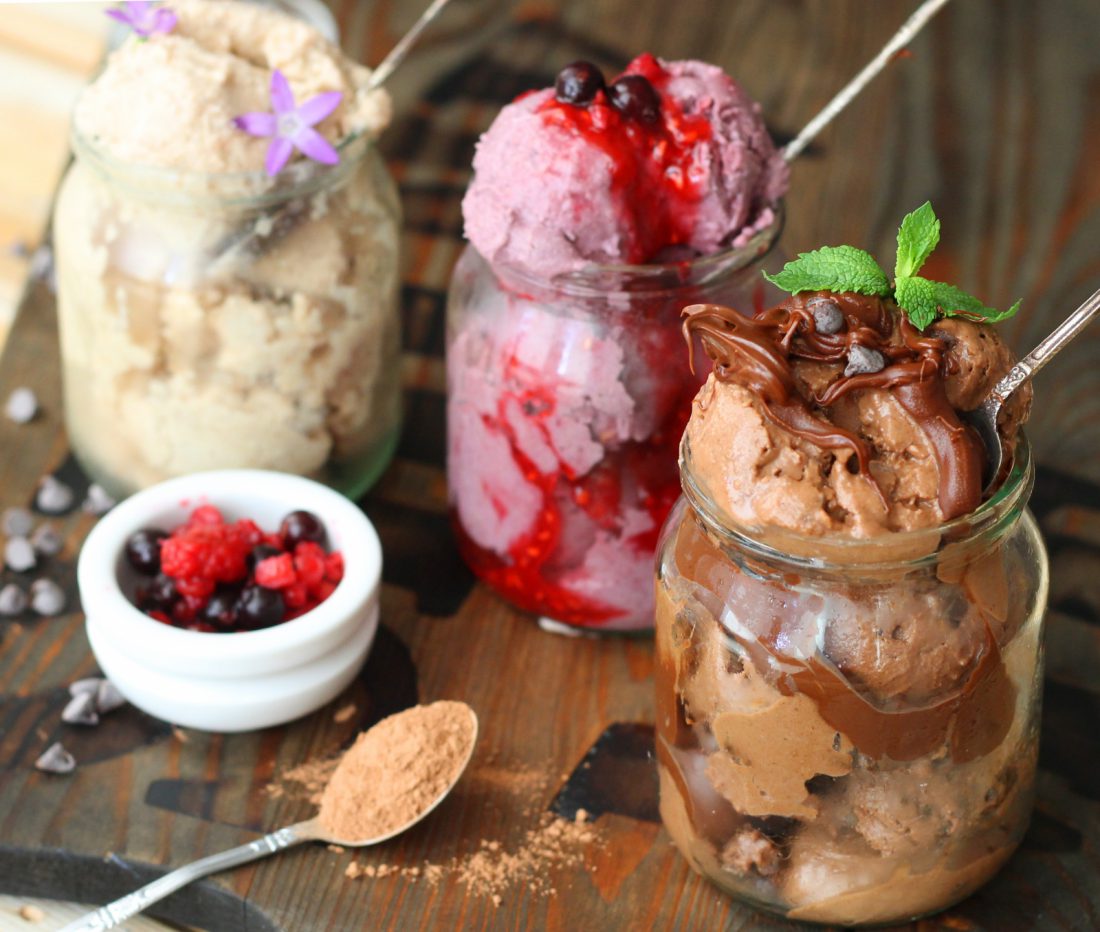 This is the fastest, easiest, and most nutritious ice cream you can make. What's more, not only does it taste great, you don't need an ice cream machine to make this yummy treat. As long as you have a fairly high-powered blender, you can enjoy this soft-serve, creamy dessert (eg a Nutribullet, Nutrininja – or anything that will cope with nuts and ice cubes!)
Eat it for dessert or breakfast – any time, really. Brazil nuts are a fantastic source of selenium and healthy fats but eat quite sparingly as they are high in fat.
Easy
Gluten free
Wheat free
Quick meal
Low fat, low sugar
Freezable
Meal
vegan-desserts
breakfasts
Ingredients
90g/⅔ cup raw, unsalted Brazil nuts
8-9 fresh medjool dates, pitted (more if you prefer a sweeter ice cream). If you're on a budget, use about 1½ times the quantity of ordinary dates but soak them in a little water first for about 30 minutes. Whichever type you use, remember to remove the stones!
120ml/½ cup water – start with 60ml/¼ cup and add a little more at a time if it's needed
2 tsp pure vanilla extract
20 medium-sized ice cubes
TOP TIP
Middle Eastern stores usually sell delicious and inexpensive soft dates in boxes with lids – these are much cheaper than medjool and don't need soaking – ask the shopkeeper which brand they recommend!
Instructions
Blend the Brazil nuts, dates, water, and vanilla together until smooth.
Add the ice cubes and blend until smooth. Serve immediately.
Options
Add fresh strawberries or blueberries or any other fresh fruit for a berry version or 3 tbsp raw cacao for the chocolate version.
In the picture, the chocolate ice cream has been served with Biona (vegan) Chocolate Spread and vegan chocolate chips.
Did you know that V30 is run by a charity?
We create vital resources to help educate everyone – vegan veterans, novices and the v-curious alike – about vegan food, health and nutrition; as well as the plight of farmed animals and the devastating environmental impact of farming.
Through this work we have helped thousands of people discover veganism; but we want to reach millions more! We rely entirely on donations as we don't get any government funding. If you already support us, thank you from the bottom of our hearts, you are really making a difference! Please share our details with your friends and loved ones too, as every donation enables us to keep fighting for change.