Supergreen Superfruit Protein Smoothie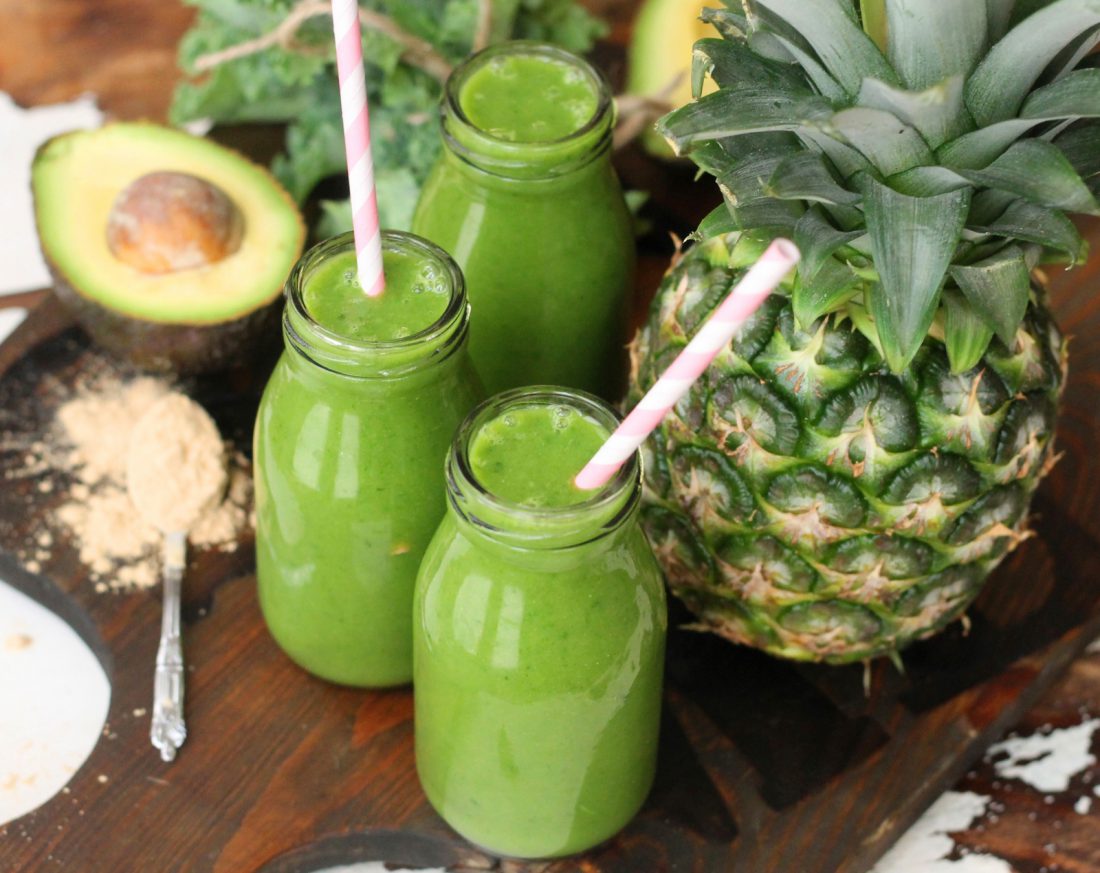 This is full of goodness, very quick to make and will set you up for the day nicely! Feel free to add more veg, eg carrot or beetroot. If the smoothie is too thick, thin down with water or more plant milk. Leftovers can be taken with you to work or whatever – but remember, it's best to consume smoothies as quickly as possible to get their optimum goodness!
Easy
Gluten free
Wheat free
Reduced sugar, diabetic friendly
Quick meal
Low fat, low sugar
Meal
breakfasts
sides-light-meals-and-salads
Ingredients
150ml/⅔ cup almond or soya milk
50g kale (about 2 large handfuls – stalks removed if using big leaves)
⅓ cup pineapple chunks, frozen or fresh
½ large ripe avocado OR 1 small banana (or half a large one!)
1 scoop hemp or soya protein powder (1-2 tbsp) OR half a pack of silken tofu (approximately 150g)
Optional: if not using frozen pineapple, add a handful of ice
Instructions
Blend until smooth. Add more plant milk or water if it's too thick. Serve and drink immediately.
Did you know that V30 is run by a charity?
We create vital resources to help educate everyone – vegan veterans, novices and the v-curious alike – about vegan food, health and nutrition; as well as the plight of farmed animals and the devastating environmental impact of farming.
Through this work we have helped thousands of people discover veganism; but we want to reach millions more! We rely entirely on donations as we don't get any government funding. If you already support us, thank you from the bottom of our hearts, you are really making a difference! Please share our details with your friends and loved ones too, as every donation enables us to keep fighting for change.