Thai Inspired Farinata with Green Bean Salad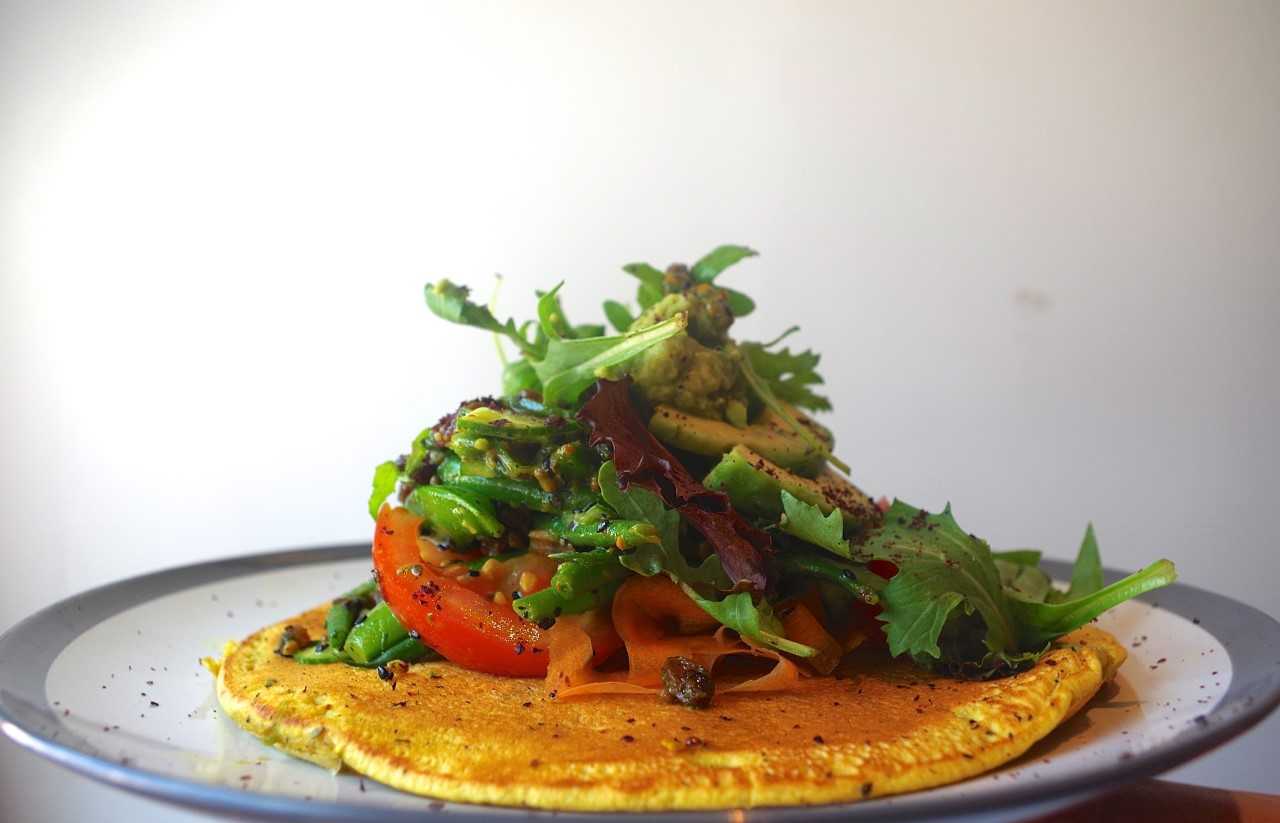 Chickpea farinata is our fancy way of saying savoury pancake. These are a go to if your fridge is looking a little bleak and bare. We always have gram flour in our cupboard as not only is it a great gluten-free alternative, but it also adds a depth that other flour doesn't have. With hardly anything lying about we're pretty certain you could pull together a delicious brunch or evening meal for you, your family, your friends or just yourself.
Not too tricky
Gluten free
Wheat free
Courtesy of The Omni Collective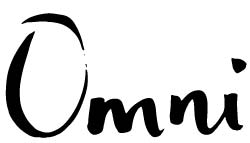 Meal
mains
lunches
sides-light-meals-and-salads
vegetable-side-dishes
Ingredients
For the pancakes:
200g gram flour (chickpea flour)
450 ml water
1 tbsp baking powder
2 spring onions (finely chopped)
2 tbsp kroeng kafir lime paste (can substitute with vegan thai green curry paste)
A healthy pinch of salt
Rapeseed oil
For the green bean salad:
Generous glug of rapeseed oil
1 red onion (diced)
2 cloves of garlic (crushed)
1 red chilli (deseeded)
A thumb of ginger
1 handful of green beans
1 handful of mangetout
1 carrot (ribboned)
1 bag of rocket (or other optional salad leaves of your choice for decoration)
A small handful of sultanas
3 plum tomatoes (cut into quarters)
Lemon juice
2 avocados (smashed)
1 tsp kroeng kafir lime leaf paste (can substitute with thai green curry paste)
A handful of fresh coriander
1 lime (squeezed and zested)
Instructions
First, combine the gram flour, water and baking powder and whisk until smooth, then leave it to rest for twenty minutes. Don't worry if the mixture seems too watery at first as it will thicken whilst it rests.
Meanwhile, finely chop the spring onions and set aside whilst you start on the salad.
Fry the red onion, garlic, chilli and ginger on the medium-low heat until the mixture has softened and the onions are translucent.
Whilst it is cooking, boil a medium sized saucepan of water and prepare a large bowl of iced cold water to pour the green beans and mangetout into once they have been blanched. This will cool them down, retaining colour whilst preventing them from overcooking.
Once the water is on a rolling boil, add a healthy pinch of salt and then your green beans and mangetout. Blanch the vegetables for about one minute to a minute and a half, then scoop them out and place them in the cold bowl of water.
In a separate bowl, mix the onion mixture with the ribboned carrot, rocket, tomatoes and sultanas. Once the beans have cooled, drain them and add to the rest of the mixture. Season to taste, adding a squeeze of lemon juice and mix well, ensuring that the salad is evenly coated. Feel free to add more rapeseed oil or olive oil to finish.
In a medium sized frying pan, heat up the pan and add some rapeseed oil. Whilst it is heating up, mix in the spring onions and the kafir lime paste and stir well.
Once your oil is hot, add a ladle of the mixture into the pan and cook until browning on one side (roughly two minutes). Flip and cook for a further two minutes before transferring the pancake onto a plate. Repeat until all the mixture is finished, or until you have enough pancakes.
Separate each pancake onto individual plates, top with the salad mixture, then mix the coriander, lime juice and avocado together with a pinch of salt, placing on top of the salad. Sprinkle with lime zest and you're good to go.
Did you know that V30 is run by a charity?
We create vital resources to help educate everyone – vegan veterans, novices and the v-curious alike – about vegan food, health and nutrition; as well as the plight of farmed animals and the devastating environmental impact of farming.
Through this work we have helped thousands of people discover veganism; but we want to reach millions more! We rely entirely on donations as we don't get any government funding. If you already support us, thank you from the bottom of our hearts, you are really making a difference! Please share our details with your friends and loved ones too, as every donation enables us to keep fighting for change.