Tofu Tikka Kebabs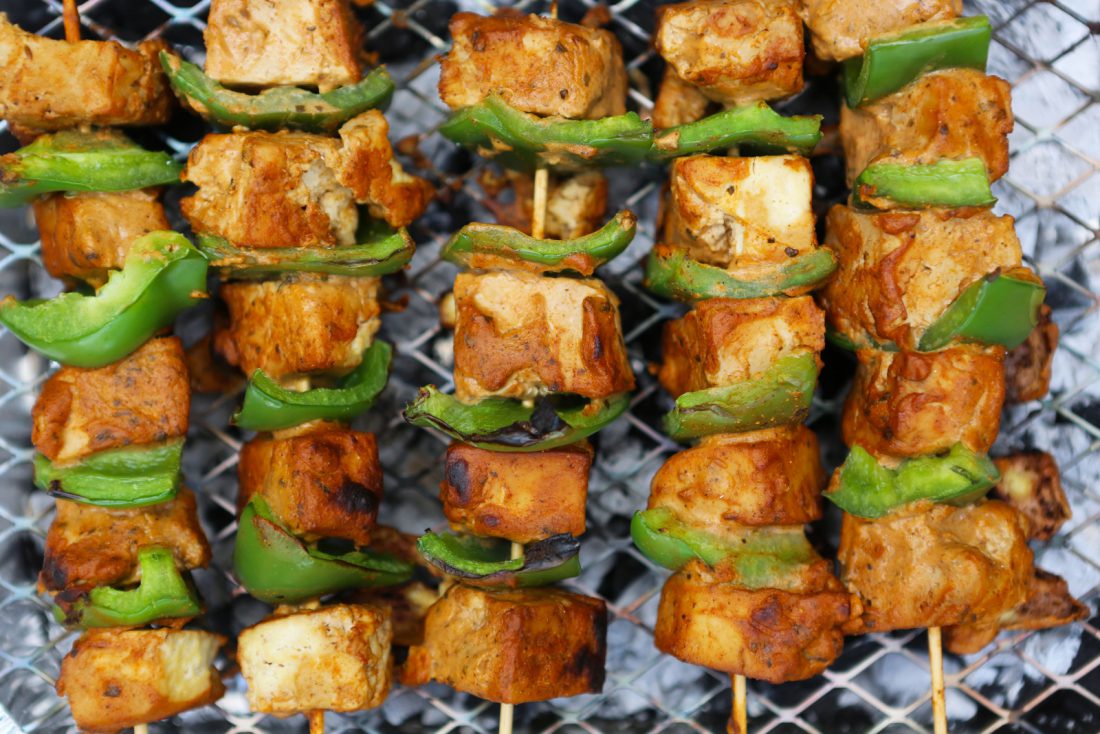 These tikka kebabs are so easy to make and super delicious… prepare to be the envy of every barbecue!
Serving suggestion: rice, fresh chillies, tomatoes, coriander, lashings of raita and naan bread.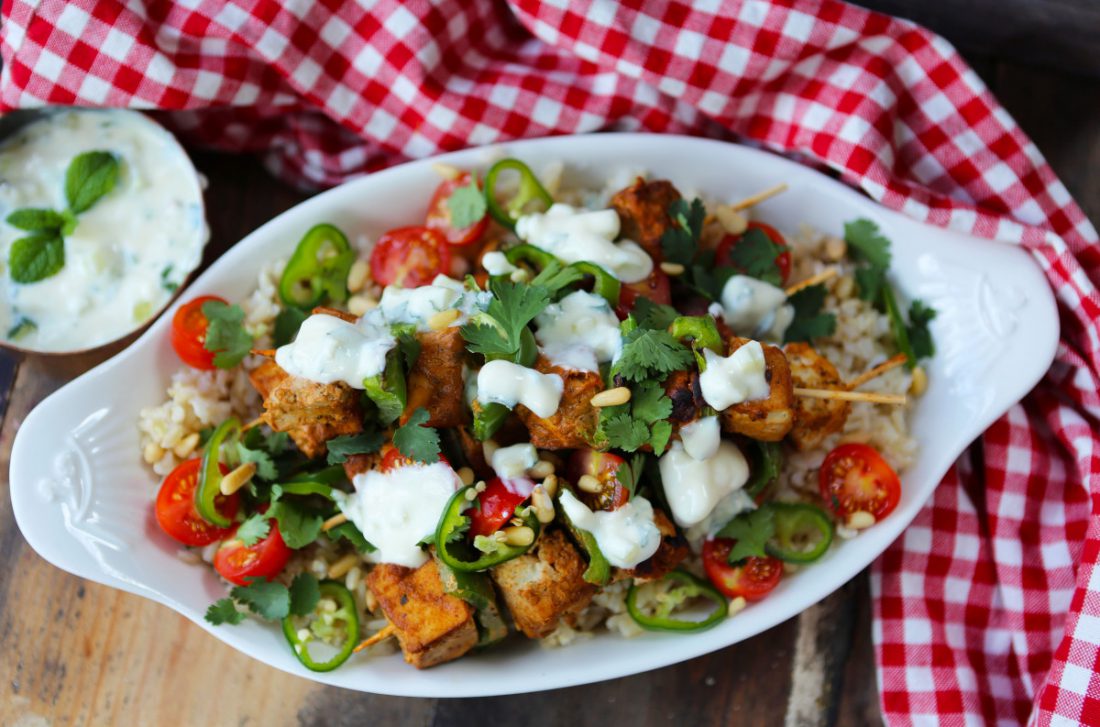 Easy
Gluten free
Wheat free
Kids recipe
Cuisine
Indian and Indian Subcontinent
Ingredients
420g firm tofu
5 tbsp soya sauce
200g plain soya yoghurt (unsweetened)
3-4 tbsp vegan tikka paste (available in all supermarkets… check ingredients)
1 tbsp gram flour, sieved
2-3 green peppers, cut into bite-sized chunks
Pinch of salt and pepper
1-2 tsp lemon juice (optional)
1-2 tsp vegan syrup eg agave or maple (optional)
Serve with our raita recipe or a good dollop of unsweetened yoghurt, brown rice and fresh herbs (all optional)
Instructions
Drain the liquid from the tofu, pat dry and then slice into 2-3cm cubes.
Lightly fry the tofu in the soya sauce until the liquid has been absorbed but the tofu stays soft rather than crispy.
Remove the tofu from the heat and leave it to cool.
In a large bowl thoroughly mix together the yoghurt, tikka paste, gram flour, salt, pepper and optional lemon juice and vegan syrup.
Stir the tofu into the yoghurt mix, making sure it's thoroughly coated and then place in the fridge for one hour.
When the barbecue (or hot grill) is ready, thread the tofu onto skewers alternating with a chunk of the green pepper.
Cook on both sides until lightly charred.
Did you know that V30 is run by a charity?
We create vital resources to help educate everyone – vegan veterans, novices and the v-curious alike – about vegan food, health and nutrition; as well as the plight of farmed animals and the devastating environmental impact of farming.
Through this work we have helped thousands of people discover veganism; but we want to reach millions more! We rely entirely on donations as we don't get any government funding. If you already support us, thank you from the bottom of our hearts, you are really making a difference! Please share our details with your friends and loved ones too, as every donation enables us to keep fighting for change.