Vegan Granola for Beginners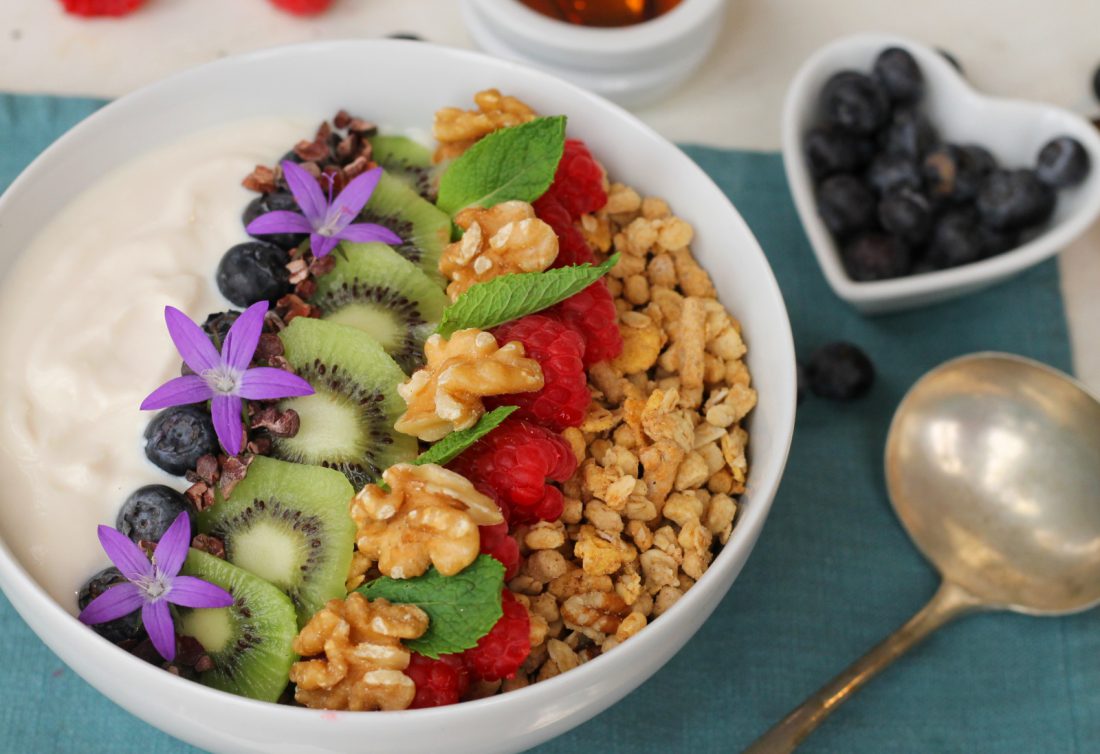 If you're a big granola fan like us, fear not, there is plenty of it about that is suitable for vegans. While lots of manufacturers add honey, many don't. There are also gluten-free vegan varieties!
Vegan granola brands include…
Dorset Cereals Oat Granola; Essential Trading – Granola; Fruit Crunch; Sunshine Crunch; Lizi's Organic Granola Cereal; Nature's Path Fruit & Nut Granola; The Food Doctor Fig & Cranberry Granola; Waitrose Granola Apricot Pistachio Raspberry & Apple
Gluten-free and vegan brands include…
Foods of Athenry Gluten Free Nutty Crunch Granola; Nature's Path GF Organic Pumpkin & Raisin Granola; Waitrose Love Life Gluten Free Granola with Fruit & Nut
Home-made & Budget?
Try our lovely Nutty Walnut Granola Crunch. It's very easy to make (but you need to be around for an hour or so and use a timer)
Easy
Gluten free
Wheat free
* Nutritional information per serving.
Ingredients
1/2 cup granola
Plant milk of your choice, eg soya, almond, hemp, rice, oat, coconut or…
Soya yoghurt (Sojade, Alpro, Tesco) or coconut yoghurt (Co Yo, Koko, Tesco, Coconut Collaborative, Alpro)
Fresh fruit, eg banana, berries, grated apple, pear – anything you like!
Dried fruit if you want, eg raisins, chopped dates, apricots
Extra nuts or seeds if you like!
Instructions
Place everything in a nice bowl and eat.
Did you know that V30 is run by a charity?
We create vital resources to help educate everyone – vegan veterans, novices and the v-curious alike – about vegan food, health and nutrition; as well as the plight of farmed animals and the devastating environmental impact of farming.
Through this work we have helped thousands of people discover veganism; but we want to reach millions more! We rely entirely on donations as we don't get any government funding. If you already support us, thank you from the bottom of our hearts, you are really making a difference! Please share our details with your friends and loved ones too, as every donation enables us to keep fighting for change.