Vegan Jamaican Banana Fritters/Pancakes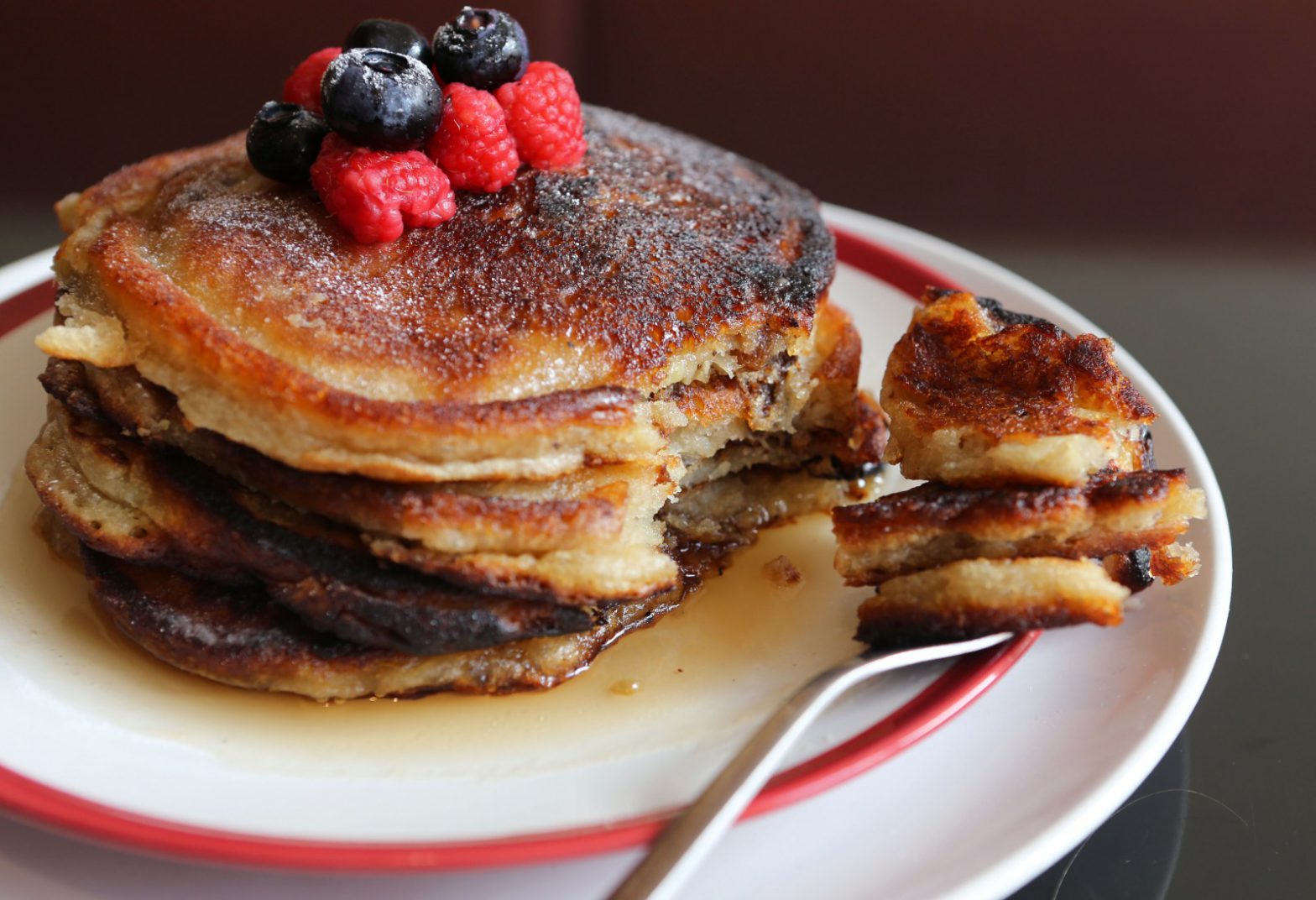 Jamaican fritters are a traditional Jamaican dessert made from overripe bananas… and they're delicious!
Courtesy of Fi Real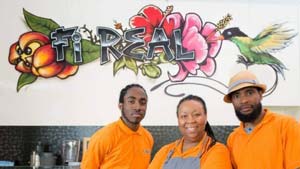 Meal
vegan-desserts
breakfasts
Ingredients
4-5 very ripe bananas
250g/2 cups self-raising flour
50-100g/¼-½ cup sugar (optional depending on how sweet you want your fritters)
¼ tsp baking powder
¼ tsp bicarbonate of soda
1½ tbsp rapeseed oil
200ml soya or almond milk
Raisins or sultanas (optional)
1 tsp vanilla extract
Pinch of freshly grated nutmeg
Pinch of sea salt
Instructions
Crush the bananas in a bowl then add the rapeseed oil, vanilla extract and grated nutmeg.
In a separate bowl, mix all dry ingredients together and then add them to the banana mixture.
Add a little milk until the consistency is slightly thicker than a pancake batter. If using raisins then add them at this stage.
Using a little oil, fry the fritters in a non-stick pan. When the edges start to bubble and become brown, flip them over. Make sure they are thoroughly cooked on both sides.
Serve them as they are or enjoy with a good drizzle of maple syrup, fresh fruit and vegan ice cream.
Did you know that V30 is run by a charity?
We create vital resources to help educate everyone – vegan veterans, novices and the v-curious alike – about vegan food, health and nutrition; as well as the plight of farmed animals and the devastating environmental impact of farming.
Through this work we have helped thousands of people discover veganism; but we want to reach millions more! We rely entirely on donations as we don't get any government funding. If you already support us, thank you from the bottom of our hearts, you are really making a difference! Please share our details with your friends and loved ones too, as every donation enables us to keep fighting for change.