Vegan Muesli for Beginners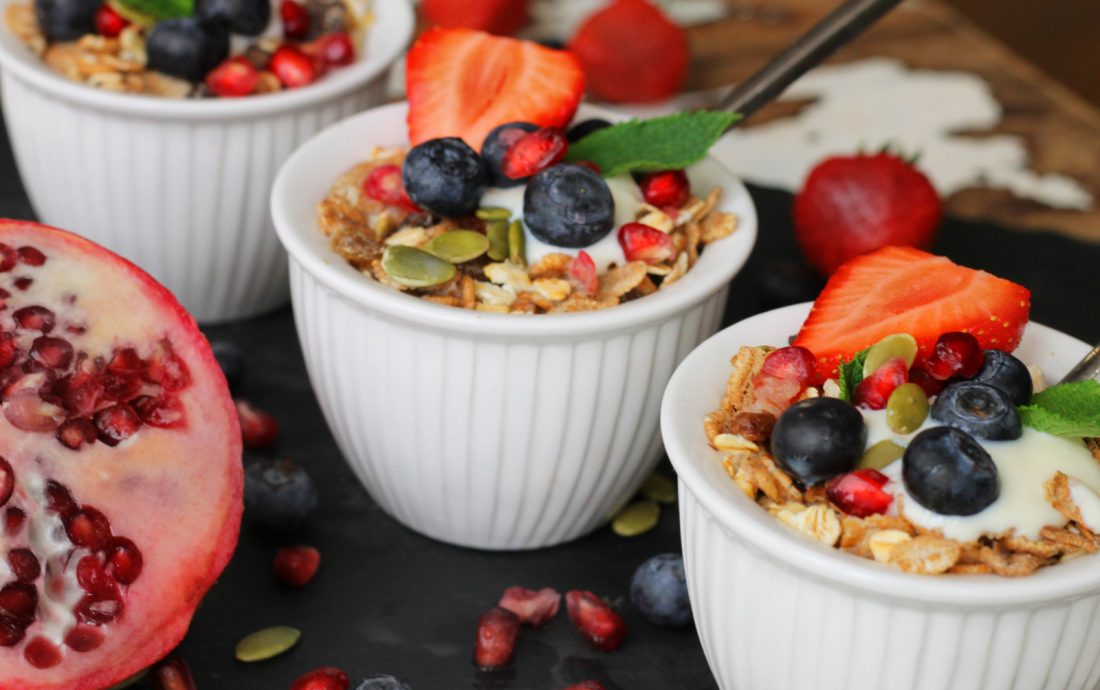 Yeah, we all know about muesli. It's the epitome of the vegan and veggie stereotype, isn't it?! But not all mueslis are created equal! There are so many different types as well as several ways of preparing and serving this classic breakfast, all simple and good.
Isn't all muesli vegan?
No – Swiss or Alpen types usually contain added dairy and some mueslis add honey or tons of sugar which aren't so good! So read labels. There are lots of good, healthy brands around including supermarket own-brands. My Vegan Supermarket offers a good guide to what's on the shelves!
Can I eat it just as it is?
Yes, but it's more digestible if soaked overnight in water or plant milk (soya, almond, hemp etc) – some people prefer it softer, others more chewy. Up to you!
What else can I have with it?
Extra dried fruit, eg raisins, sultanas or figs (a great source of iron and other goodies)
Extra fresh fruit like banana, berries, mango, grated apple – mmm, vitamin C and more!
Hemp meal (ground up hemp seeds) for a good protein and omega boost
Other nuts and seeds – protein and plenty other nutrients
Plant milks – almond, soya, hemp, pouring coconut, rice… and more. Choose a fortified one where possible
Syrups such as agave – pictured – date or maple. These are the vegan alternatives to honey
Can I make my own?
Yes. It's easy – just mix oats, nuts, seeds, dried fruit and anything else you like eg wheat or quinoa flakes, coconut flakes etc into a dry mix and store in an air-tight container. Most supermarkets will sell everything you need but it's particularly easy if you live near a 'weigh your own' type shop as you can buy as much or as little as you want.
Easy
Gluten free
Wheat free
Quick meal
Kids recipe
* Nutritional information per serving. *Add more muesli and seeds to increase protein content
Ingredients
½ a cup of muesli
Plant milk of your choice
Some of the optional extras we suggest above!
Did you know that V30 is run by a charity?
We create vital resources to help educate everyone – vegan veterans, novices and the v-curious alike – about vegan food, health and nutrition; as well as the plight of farmed animals and the devastating environmental impact of farming.
Through this work we have helped thousands of people discover veganism; but we want to reach millions more! We rely entirely on donations as we don't get any government funding. If you already support us, thank you from the bottom of our hearts, you are really making a difference! Please share our details with your friends and loved ones too, as every donation enables us to keep fighting for change.