Vegan Shakshuka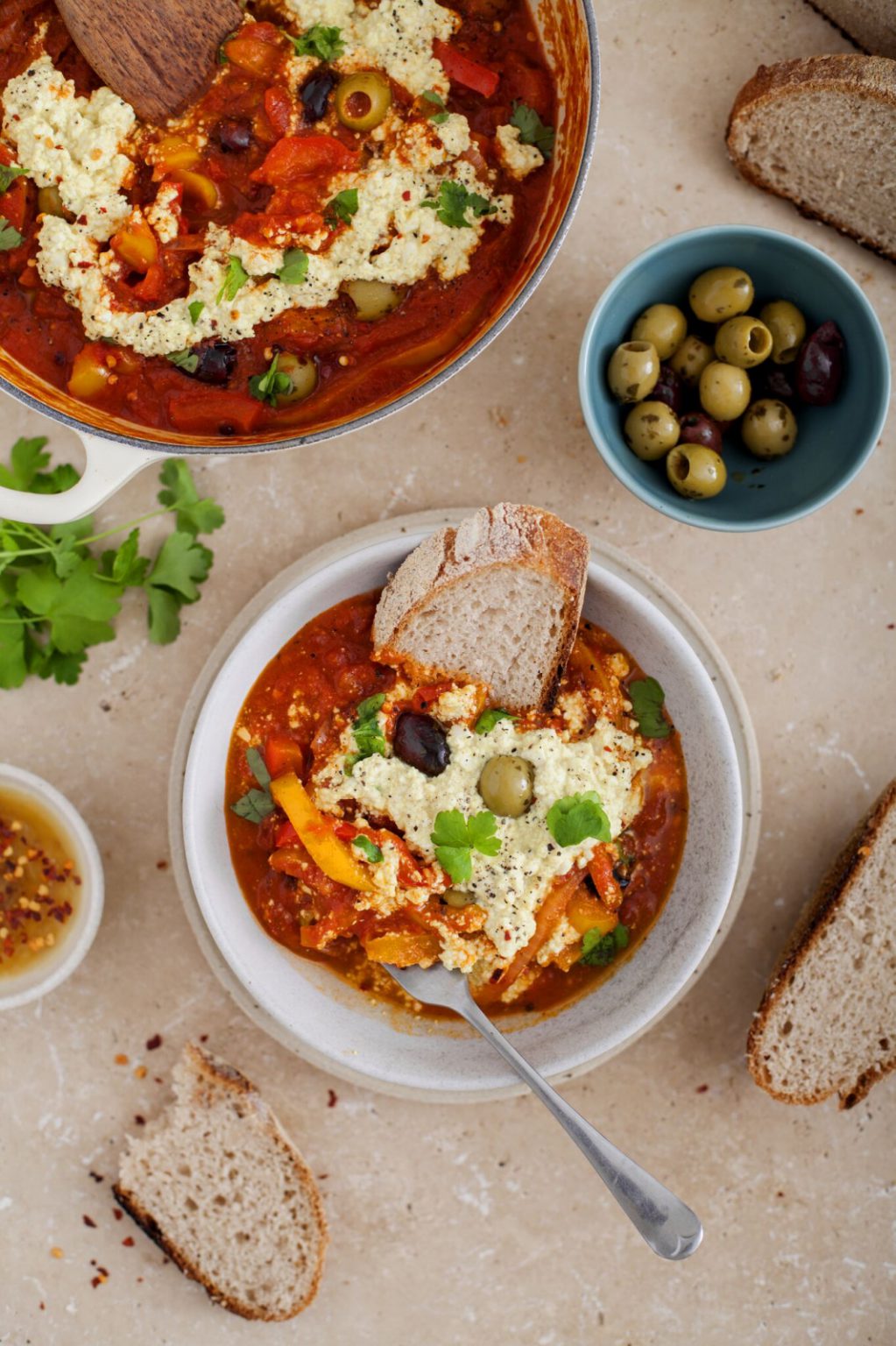 This is a veganised version of the traditional Middle Eastern breakfast using scrambled tofu! Not only is this dish full of flavour and goodness with the aromatic tomatoes and sautéed peppers, it's easy to make and is the perfect addition to any weekend brunch. Serve with warm sourdough to soak up the sauce, and chilli 'oil' made with cacao butter if you want to spice things up!
Courtesy of Choc Chick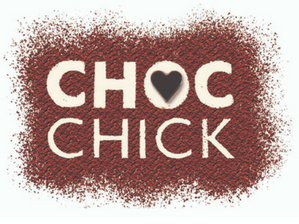 Ingredients
2 tbsp CHOC CHICK cacao butter (24 beans)
3 sweet peppers, sliced
2 onions, sliced
4 garlic cloves, minced
1 tbsp lemon juice
2 tsp sweet paprika
½ tsp cumin
2 tbsp tomato purée
2 x 400g tinned tomatoes
100g mixed olives
For the Scrambled Tofu
1x 300g (approx) box of silken tofu
1 tsp Indian black salt (or any other salt)
½ tsp turmeric
Pepper, to taste
To Serve
Parsley
Chilli and 'oil' (2 tbsp. melted cacao butter with a sprinkle of chilli flakes)
Sourdough bread
Instructions
Put the peppers, onion, garlic, lemon juice and spices into a large casserole dish and sauté over a medium heat.
Once the peppers have begun to soften, add in the tomato puree, tinned tomatoes and olives. Bring to the boil then simmer for 30 minutes.
While the shakshuka is simmering, add the silken tofu, black salt and pepper to a frying pan. Using a fork mash the tofu, and cook over a medium to high heat for a couple of minutes.
Pour the scrambled tofu over the top of the shakshuka. Sprinkle over some parsley, chilli flakes and serve with sourdough and chilli oil.
Did you know that V30 is run by a charity?
We create vital resources to help educate everyone – vegan veterans, novices and the v-curious alike – about vegan food, health and nutrition; as well as the plight of farmed animals and the devastating environmental impact of farming.
Through this work we have helped thousands of people discover veganism; but we want to reach millions more! We rely entirely on donations as we don't get any government funding. If you already support us, thank you from the bottom of our hearts, you are really making a difference! Please share our details with your friends and loved ones too, as every donation enables us to keep fighting for change.