Weetabix with Plant Milk, Fruit and Omega Boost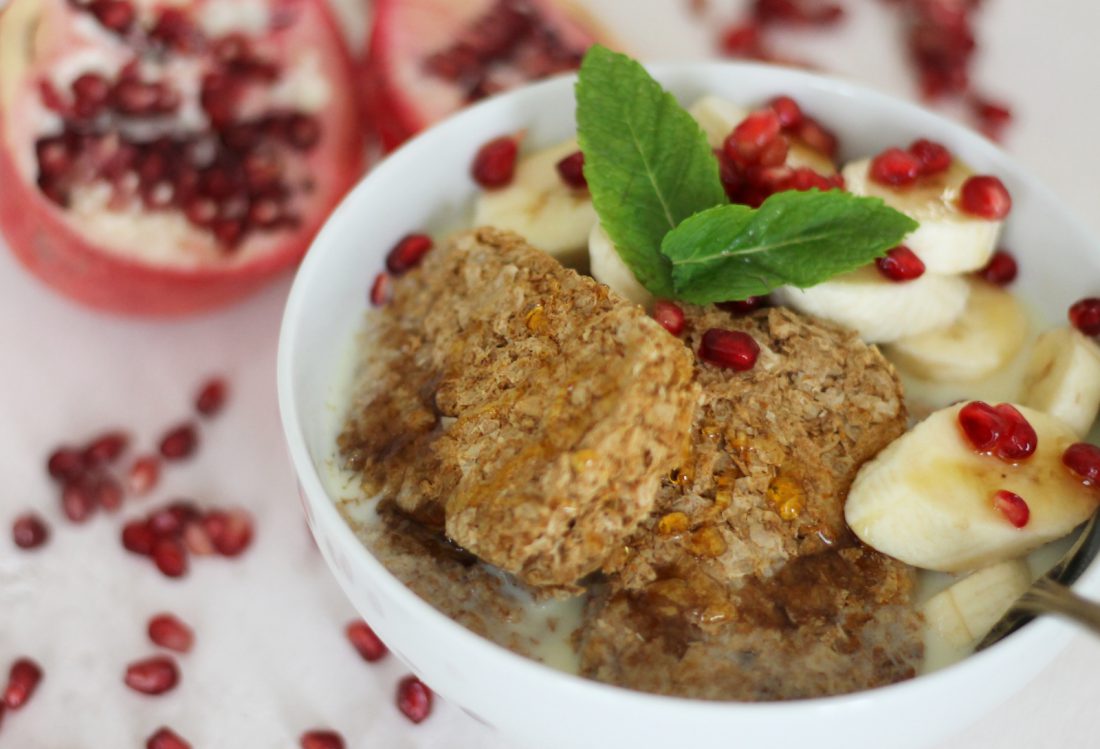 We realise this isn't exactly a recipe – but it's good to know how many standard products are 'accidentally vegan' and it does make for an easy, substantial and pretty healthy breakfast! It doesn't have to be served with banana of course – try a mix of any fruit that you fancy. And use any plant milk you like too: soya, hemp, almond, rice… even better if fortified.
Gluten-free? Try a gf vegan cereal like some of the ranges offered by Nature's Sunrise, Amisa etc. You'll find them on free-from shelves, health food shops etc.
Easy
Quick meal
Cheap
Kids recipe
Ingredients
2 Weetabix or supermarket own-brand wheat biscuits
Plant milk, eg soya or almond
Banana and other fruit if desired, eg blueberries, mango… (fresh or frozen)
1 tbsp flaxmeal – ground flax seeds, also known as linseeds
Optional seeds or raw nuts (ie not roasted or salted)
'Milled' means the same as 'ground'…). Whatever it's called, Aldi and most major supermarkets sell whole and ground versions. Alternatively, grind your own. Store whole and ground flax in an airtight container in the fridge to conserve their omega-3 nutrients
Instructions
Open packet. Place Weetabix biscuits (or gf alternative) in a bowl. Add chopped banana, flax meal and any other fruit you want. Pour plant milk over the top. Eat with a spoon!
Did you know that V30 is run by a charity?
We create vital resources to help educate everyone – vegan veterans, novices and the v-curious alike – about vegan food, health and nutrition; as well as the plight of farmed animals and the devastating environmental impact of farming.
Through this work we have helped thousands of people discover veganism; but we want to reach millions more! We rely entirely on donations as we don't get any government funding. If you already support us, thank you from the bottom of our hearts, you are really making a difference! Please share our details with your friends and loved ones too, as every donation enables us to keep fighting for change.