White Bean, Black Olive, Sun-dried Tomato & Basil Paté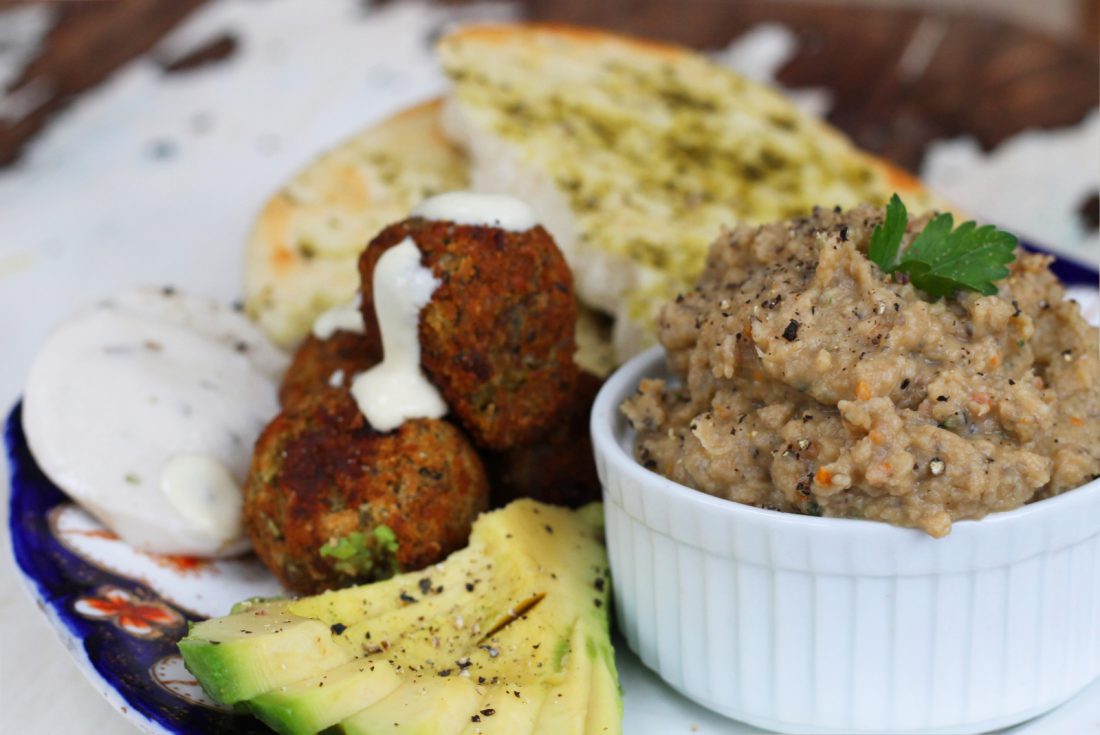 Very quick, easy and full of Mediterranean flavours. Serve in sandwiches, as a dip with crudités or crisp toast, or on a plate with salad leaves and ripe tomatoes for a light meal.
TOP TIPS
Aldi and Lidl sell very reasonably-priced sundried tomatoes, artichoke hearts and olives.
Don't throw away the gooey bean water – pour it into a clean screwtop jar or other airtight container – it will last in the fridge for a few days or in the freezer for a month or more. It's also called aquafaba and can be used in place of egg whites or eggs to make cakes, meringues, mayo and more. Click to access this feature
Adapted with thanks from The GI Vegetarian Cookbook by Rose Elliot, published by BBC Books
Easy
Gluten free
Wheat free
Reduced sugar, diabetic friendly
Quick meal
Low fat, low sugar
Cheap
Kids recipe
Meal
soups-starters
sides-light-meals-and-salads
Ingredients
Small garlic clove, crushed or ½ tsp garlic puree
420g can drained white beans – cannellini, white haricot beans or butter
Juice of ½ lemon
3-4 soft sun-dried tomatoes
8 pitted black olives
Salt and freshly ground black pepper
A few basil leaves, torn
Optional: 3 chopped artichoke hearts
ALL KITTED OUT: measuring spoons; tin opener; colander; clean jar to save bean water for later (aquafaba!), stick blender or similar; potato masher if you don't have a blender; scissors; knife; chopping board
Instructions
Put the garlic, cannellini beans, lemon juice, sun-dried tomatoes and black olives into a food processor and whizz to a thick chunky puree – use the pulse button or just blend a little at a time if you prefer a more textured dip. If using optional artichoke hearts, chop these up and add last – don't blend. You can also snip a few of the sundried tomatoes to add more texture if you prefer.
Snip the basil with scissors and mix in last then season with salt and pepper to taste. Serve with a couple of basil leaves for decoration if this isn't going straight into a sandwich.
Did you know that V30 is run by a charity?
We create vital resources to help educate everyone – vegan veterans, novices and the v-curious alike – about vegan food, health and nutrition; as well as the plight of farmed animals and the devastating environmental impact of farming.
Through this work we have helped thousands of people discover veganism; but we want to reach millions more! We rely entirely on donations as we don't get any government funding. If you already support us, thank you from the bottom of our hearts, you are really making a difference! Please share our details with your friends and loved ones too, as every donation enables us to keep fighting for change.