A Guide to Vegan Takeaway in the UK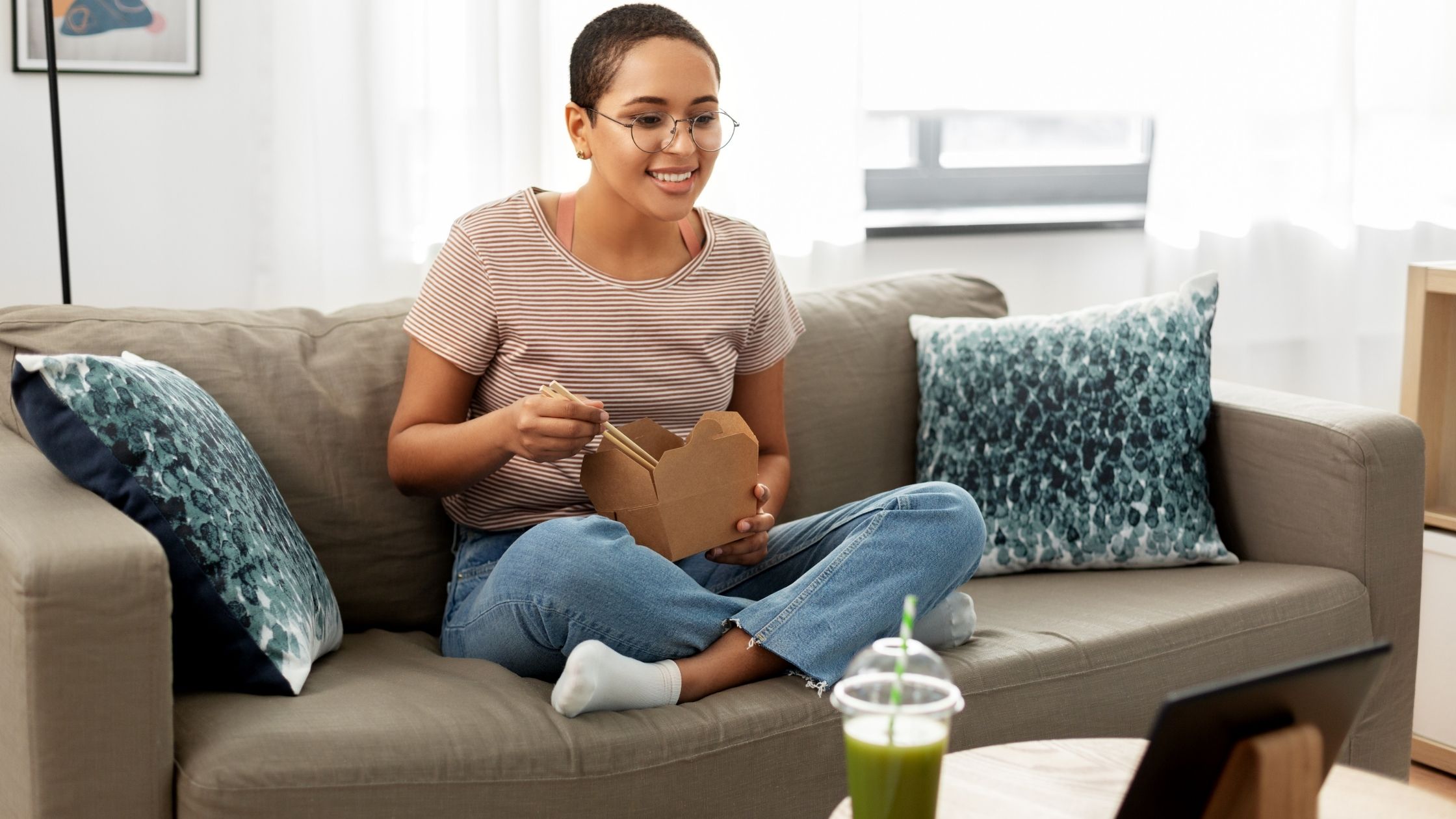 There has never been as many vegan takeaway options in the UK as now, and they're extremely varied too!
A survey in 2021 revealed that a quarter of Brits are aiming to be meat-free by the end of the year, so the consumer demand is certainly there, and many restaurants have taken this into consideration when developing their menus. The study provided an overview of the most popular chains, but there are also lots more local takeaways, offering new and exciting vegan options! With a strong commitment to vegan labelling, menus are now much more transparent, which makes chosing a meal for your night in easier all round!
Now, with no further ado, let's dig in to what's out there:
Pizza
Other Italian
Burgers
Asian
Many local restaurants offering Asian food will have vegan options – after all, many of the dishes will be tofu-based! However make sure to check if they have used oyster or fish sauce within the dishes (sometimes even dishes labelled as vegetarian have fish sauce included!). Also, wheat or rice noodles are a great alternative and often easy to swap for egg noodles.
Mexican
Indian
There should be lots of vegan options at your local Indian restaurants – most of the vegetable curries, vegetable side dishes, samosas, bhajis, and pakora are all vegan or can easily be made vegan. Just make sure to check with the chef whether there have been additions of ghee, butter or dairy yoghurt to make the dish.
Chip Shops
Sometimes, nothing beats a big portion of chip shop chips! Lots of local chippies will also have vegan burgers, sausages (maybe even battered vegan sausages!), falafels, spring rolls, pies, mushy peas, and curry sauce – and if you're lucky, vegan fish! Most of these products will be bought in, so they can check the packaging to make sure it's vegan. Also check whether they use beef dripping or not to deep-fry the chips – luckily this isn't common anymore!
On top of these options, all big supermarkets now provide vegan ready meals. And, if you're looking for almost instant convenient meals to make at home, take a look at our recipe section here.
Continue the conversation
 Don't forget to continue the conversation, and tag us in your re-creations: Facebook | Instagram | Twitter | Pinterest